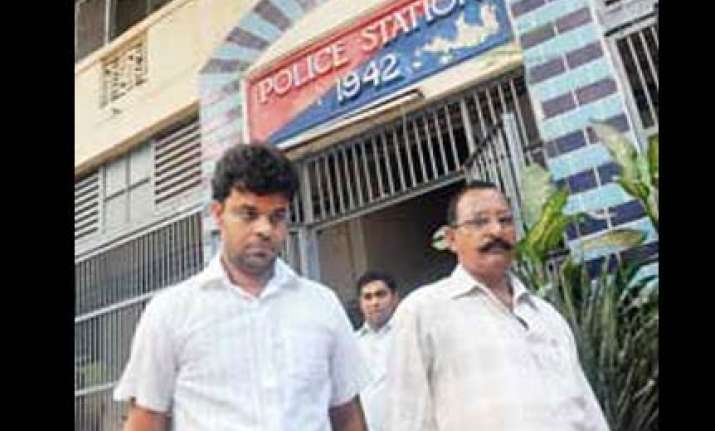 Ahmedabad-The informer who tipped the Navrangpura police of a man duping people in the guise of a real estate developer, probably didn't even know the magnitude of the crime he was reporting. Acting on the tip-off, the police have nabbed one Mukesh Jain, aged around 30, who is charged with having duped around 60 people in just four months, reports DNA.
Jain reportedly proclaimed himself a real estate developer through advertisements, and offered people apartments and plots on the Sanand-Nalsarovar highway. Many potential buyers approached him through the ads, and booked flats and plots in advance. According to the police, Jain reportedly collected over Rs1 crore in the last four months, through these advance payments.
"We received information that Jain is a conman in the guise of a realtor, and is cheating people interested in buying properties on the Sanand-Nalsarovar road. Jain has two offices, one at CG Road and another on SG Highway," said police inspector PM Parmar.
Soon after they received the information, a police platoon descended on Jain's offices, raided the two spots and caught him. However, Jain's partner managed to escape the clutches of the police.  
The police say that Jain is basically from Jaipur, and ventured into real estate some four months ago. On September 11, he gave a big advertisement in a popular newspaper, and falsely claimed that many townships are coming up on the Sanand-Nalsarovar road. Although the police are not sure of the exact number of people duped and the exact amount they were cheated of, they say the amount is expected to run into crores.
"Investigations are on in the case. As of now, we can say for sure that he made a huge amount of money through advance bookings. We have seized some slips that reveal some bookings made over the last four months. People paid him amounts ranging from Rs40,000 to Rs1 lakh over the period," said sub inspector UD Jadeja, who raided Jain's premises and is investigating the case.