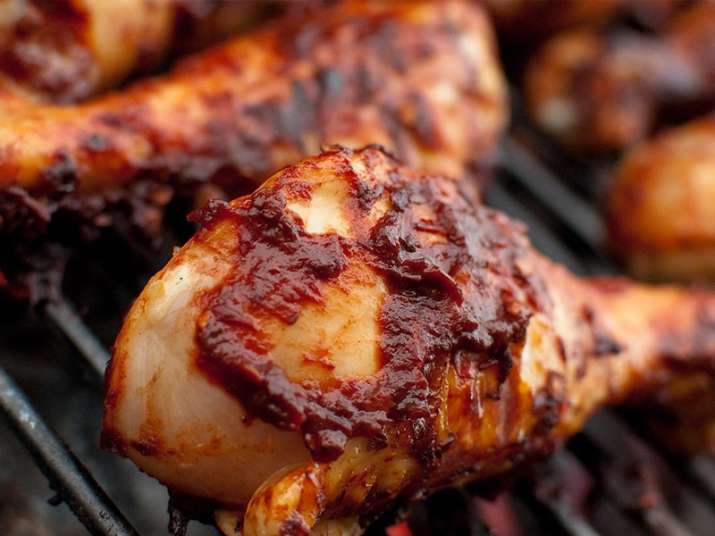 Already facing a shortage of supply following the government's crackdown on illegal slaughterhouses and meat shops, eateries and restaurants at Opulent Mall in Ghaziabad were on Thursday told not to serve non-vegetarian food items in view of the ongoing Navratri festivities.
A group of 15-20 men barged into the mall at around 7:45 pm yesterday and threated food giants on the ground floor not to serve non-veg items. 
They even confronted the security staff on duty and asked them to prohibit eateries and restaurants from serving non-vegetarian dishes.
The mall is located on GT Road near Chaudhary Morh. A number of popular eateries, including McDonald's and Nazeer Foods are located on the ground floor of the mall.
The entire incident was captured on CCTV cameras. Security staff said that the men had visited the compound on Wednesday too.
The mall management said that it did not inform the police as no violence occurred during the incident. 
"They had asked the food outlets not to serve non-vegetarian food till the festivities are on. We told them that we will roll out the pending stock and will chalk out the future course of action. We have spoken to licensing authorities about the issue," Rovish Tyagi, security head, Opulent Mall, said.
Meanwhile, it was reported that several similar eateries were pulling down their shutters at the Raj Nagar District Centre.