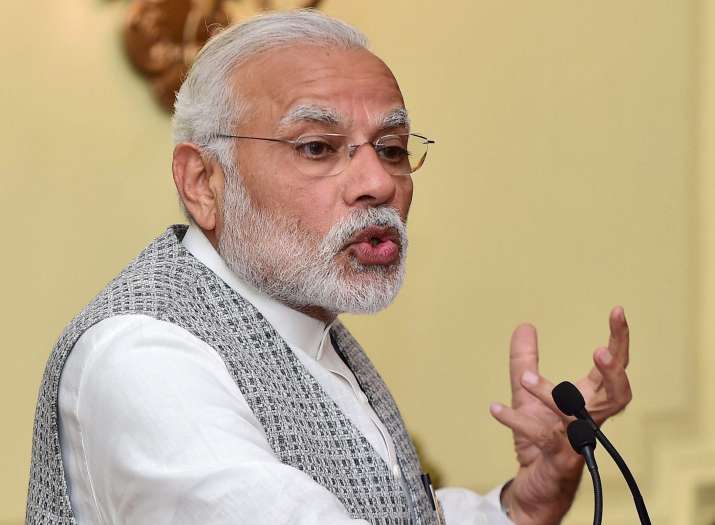 Taking note of the slow execution of infrastructure projects, Prime Minister Narendra Modi's Office has asked the Railways to speed up the electrification work and laying of new tracks. 
Principal Secretary to Prime Minister Nripendra Misra, in a letter to Railway Board Chairman AK Mital, said "You are aware of the focus of the government towards the development and modernisation of facilities in railways". 
Electrification and doubling, including laying of the new tracks, are crucial for the expansion of rail network. Doubling is laying of another set of rail tracks along the existing route which enables its decongestion. 
However, PMO has observed that the project execution in electrification and doubling were below the target by the end of the year 2016. 
"While reviewing the progress up to 2016, against the target of 1500 km of doubling, only 531 km has been achieved. In electrification, against the target of 2000 route km, only 1,210 km has been achieved by the railways," Misra has stated in the letter written on January 31. 
Pointing to the higher allocation for the Railways in the Budget 2017-18, PMO maintained that the public transporter needs to justify the higher allocation in the next budget. 
Railways had received an increased amount of Rs 1,31,000 crore from the Finance Ministry in the current budget against Rs 1.21 lakh crore in the last budget. 
"I request to review and enhance the implementation capacity in the Railways," Misra concluded in his letter to Mital. 
However, the Railways maintained that the project implementation was on track and it has communicated to the PMO with the detailed reports. 
"Normally, spending picks up in the last quarter as the execution slows down during the monsoon. Project sanction also takes time," a senior Railway Ministry official said, adding "we are on track and will meet the target."
(With PTI inputs)