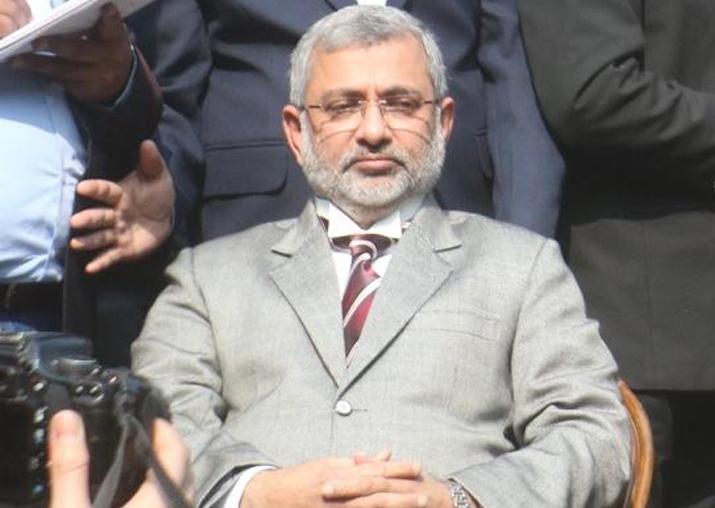 Justice Kurian Joseph, one of the four senior Supreme Court judges who virtually revolted against Chief Justice Dipak Misra over "selective" case allocation and certain judicial orders, today said there was no need for outside intervention to solve the problem adding, in his opinion, the issue has been settled.
"An issue was raised. Those concerned have listened to it. Such actions would not occur in future. So (I) believe that the issue has been settled," he told reporters here when asked about ways to sort out the issues raised by them. 
"There is no need for outside intervention to solve the matter because it is a matter (that) occurred within an institution. Necessary steps would be taken by the institution itself to sort it out," Justice Joseph said, when asked if outside intervention was required to solve the matter. 
The matter was not brought to the attention of the President of India as he has no Constitutional responsibility over the Supreme Court or the judges of the apex court, Justice Joseph noted. 
He said that there was no Constitutional lapse from the part of Chief Justice of India but convention, practice and procedure has to be followed while carrying out his responsibility. 
"We just brought that matter to his attention," he said on the sidelines of the silver jubilee celebrations of the Major Archiespicopal Status of the Syro-Malabar Church at Kakkanad near here. 
Justice Joseph said the judges acted solely in the interest of judiciary and justice. 
"As some of you suggested it was a step for correction. The issue will end with the correction," he said. 
Earlier, he rejected suggestions that they had violated discipline and expressed the hope that their action will bring in more transparency in the administration of the Supreme Court.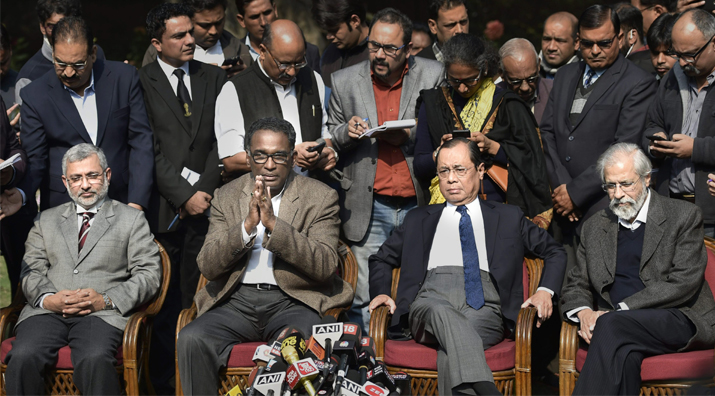 "Stood up for justice and judiciary...That is what we said there (in New Delhi) yesterday. Nothing beyond that," Justice Joseph said.
"An issue has come to attention. It will certainly be solved since it has come to the attention," he told reporters. 
Justice Joseph said the judges had acted only to "enhance the trust of the people in judiciary." 
The four senior most judges of the Supreme Court -- justices J Chelameswar, Ranjan Gogoi, M B Lokur and Kurian Joseph -- had yesterday called a press conference in New Delhi and said the situation in the top court was "not in order" and many "less than desirable" things have taken place. Unless this institution is preserved, "democracy will not survive in this country," they had said. 
Justice Chelameswar, the second senior judge after the Chief Justice of India, had said "sometimes administration of the Supreme Court is not in order and many things which are less than desirable have happened in the last few months". Chelameswar said they had met CJI Dipak Misra yesterday morning and "raised issues affecting the institution". He also said the four judges had written a letter to CJI Dipak Misra some time back, raising important issues.
With PTI Inputs