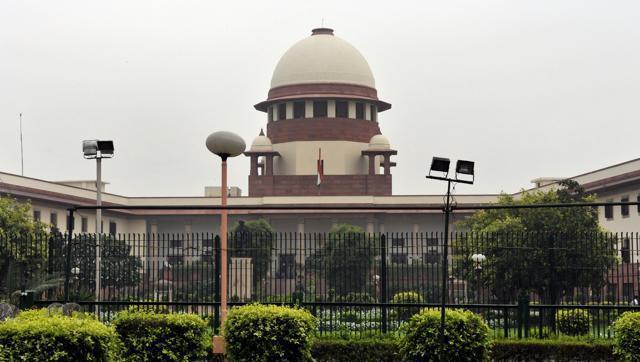 In signs that the long-standing conflict between the judiciary and the executive over judicial appointments could finally draw to a close, the Supreme Court collegium has finalised the memorandum of procedure (MoP) for appointment of judges to constitutional courts. 
According to a Times of India report, the collegium, headed by Chief Justice of India J S Khehar and comprising Justices Dipak Misra, J Chelameswar, Ranjan Gogoi and Madan B Lokur have agreed to the contentious 'national security clause' which had become a major bone of contention between the government and the collegium with the Centre unwilling to concede. 
The collegium's assent to the clause came on the condition that specific reasons are recorded by the Centre for invoking the said clause during appointment of judges. 
The issue of MoP has been a bone of contention between the apex court and the government as both of them have differences over key points.
In 2015, the five-judge Constitution Bench of the Supreme Court rejected the National Judicial Appointments Commission (NJAC) Act and a new Memorandum of Procedure for judicial appointments are being framed.
Reports indicated last month of a possibility of an understanding on the Centre's stance that "national security" ought to be part of the criteria to determine eligibility for appointment as judges. 
Along with finalising the MoP, the Supreme Court collegium also dropped its reservations on setting up secretariats in the SC and each High Court to maintain databases on judges and assist the respective collegiums in selection of judges. 
The differences between the executive and judiciary had held up appointments to higher judiciary despite rising vacancies. 
The finalisation of the MoP has raised hopes of speedy filling up of vacancies in HCs, which are operating at below 60 per cent of their sanctioned strength. 
In several high courts across the country, court rooms have been shut because of lack of adequate number of judges. 
"The members of the SC collegium held seven meetings and unanimously finalised the MoP after debating each clause and sentence of the new MoP while keeping in view the provisions of the old MoP and the constitution bench judgment of October 2015," Times of India quoted a source as saying.