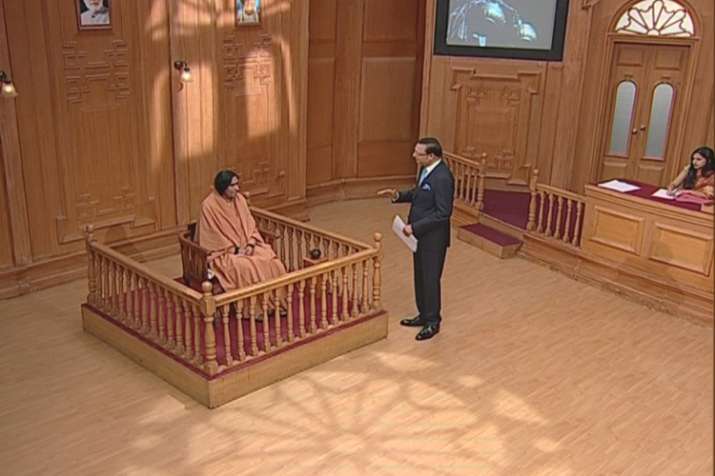 Ram Janmabhoomi movement leader Sadhvi Ritambhara said that Congress should back ordinance in the parliament on the construction of Ram Temple.
Replying to questions of India TV Chairman and Editor-in-Chief Rajat Sharma in his show "Aap Ki Adalat", Sadhvi Ritambhara said that their movement is not politics-oriented. She added that the government should declare a date soon for the construction of Ram Temple in the holy city of Ayodhya.
"There is no Hindu-Muslim conflict. All I want to say is follow Ram and not Babur as he was violent and aggressive", she said.
WATCH VIDEO: