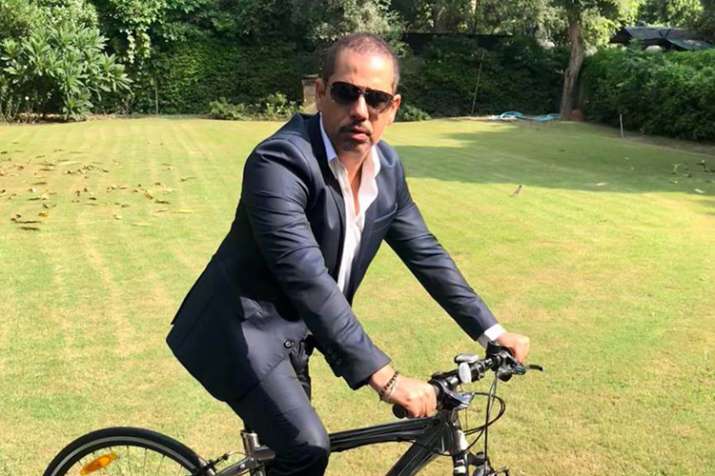 Accusing the ruling Bharatiya Janata Party (BJP) of a 'witch-hunt' against him, Congress president Rahul Gandhi's brother-in-law Robert Vadra on Wednesday asked the party to stop lying over the Rafale jet deal with France.
In a Facebook post, Vadra said the BJP has been targeting him ever since it came to power four years ago. 
Taking a dig at PM Narendra Modi, without naming him, Vadra said the BJP was trying to hide the truth over the Rafale deal behind a bunch of lies.
"It used to amaze me in the beginning but now it has become a wholesale farce that the BJP rakes up my name every time they are cornered whether its the falling rupee, soaring oil prices or this latest number when they have been totally exposed selling out the nation on Rafale. Having all the agencies under their beck and call....no one knows better than the present government and the BJP that they have indulged in a baseless political witch hunt against me for the last 4 years," Vadra said.
"Instead they should man up with their 56" chests and tell the nation the truth about the RAFALE deal rather than hiding behind a bunch of lies that the people are fed up of hearing them repeat!" he added. 
WATCH: Robert Vadra accuses BJP of political witch-hunt