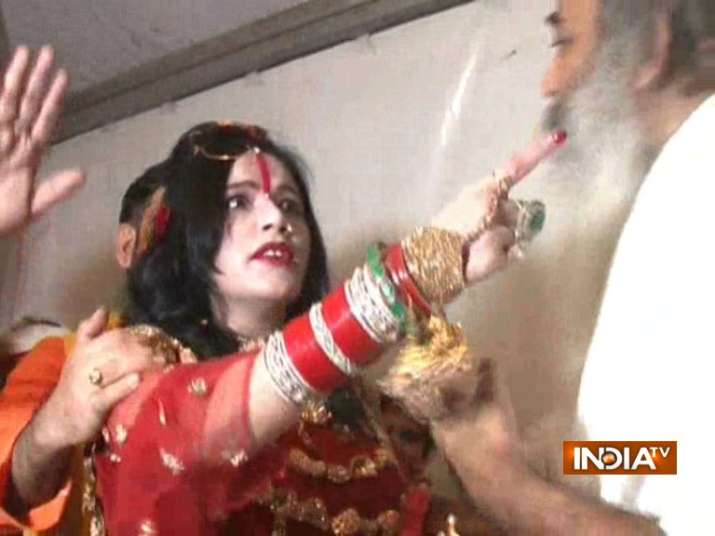 Controversial spiritual leader Radhe Maa lost her cool on Thursday when mediapersons asked her questions relating to black magic during a programme in Uttar Pradesh.
Radhe Maa, who calls herself an incarnation of Goddess, even issued threats to reporters by saying that she will see them in 15 days.
Angry self-styled 'Guru Maa' was also seen conversing with them in English language. Defending herself, Sukhwinder Kaur alias Radhe Maa used phrases like 'Beauty lies in the eyes of the beholder', 'I'm only pure and pious'.
Radhe Maa, who has been accused of hurting religious sentiments, threatening others, obscenity and other offences, was in news recently for all wrong reasons. Few days back, Sukhwinder Kaur alias Radhe Maa incited rage on social media for sitting on a SHO's chair in a police station.
WATCH VIDEO HERE