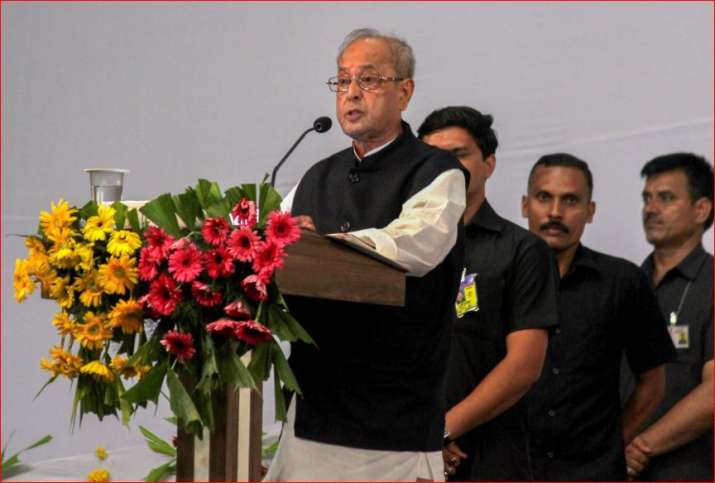 After the reports that former President Pranab Mukherjee was not invited for the Iftar party to be hosted by Congress President Rahul Gandhi on Wednesday, the party made it clear that an invite was extended to him and he has acknowledged it.
"Multiple media houses have raised questions on Iftaar invite to @CitiznMukherjee on behalf of Congress President.
"Congress President has extended an invite to Pranab Mukherjee and he has graciously accepted. Hope this will set to rest unwarranted speculation," tweeted Congress spokesperson Randeep Singh Surjewala.
"To set the record straight, may I point out that Pranab dada had attended the last Iftar get together organised by then Congress President Sonia Gandhi too. Bereft of unwarranted issues, let compassion and friendship for all guide us in the holy month of Ramadan," he added.
The Congress will host an Iftar party in Delhi on Wednesday after a gap of two years. It will be, however, the Congress President Rahul Gandhi hosting the party after assuming the office. The Iftar will begin around 7.30 p.m. Party will be held either at the Taj Palace Hotel or Ashoka Hotel.
Iftar party is the evening meal with which Muslims end their daily Ramadan fast. It happens at sunset. 
The grand old party's last Iftar was hosted by then Congress President Sonia Gandhi in 2015. ​
YOU MAY ALSO LIKE TO READ
OPINION: Pranab Mukherjee breaking chain of 'politics of untouchability'?