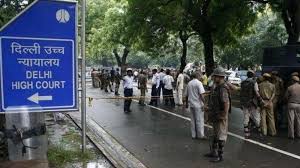 Diamond jeweller Nirav Modi's firm Firestar Diamond on Tuesday moved the Delhi Court against a money laundering case lodged by the Enforcement Directorate (ED) in connection with the multi-crore Punjab National Bank (PNB) fraud case. 
In its plea, the company sought quashing of seizing of movable properties of Nirav Modi and depositing them with the PNB.
The company has also sought a direction to the Ministry of Finance and the Directorate of Enforcement to supply it several documents, including a copy of the search warrants.
Diamond jeweller Nirav Modi and his uncle Mehul Choksi have been accused of defrauding the PNB of Rs 12,600 crore, with Rs 1,300 crore being added to the fraud kitty on February 26.
The ED has registered the money laundering case against Nirav Modi, his firms and others on the basis of a CBI FIR. 
Over Rs 11,384 crore worth of Letters of Understanding and Letters of Credit were issued by the bank in favour of jewellers Modi and Choksi through SWIFT messages with only smaller sums being entered in the core banking solutions system. 
The CBI and the ED have registered FIRs to probe the case and intensified the crackdown on Nirav Modi and Choksi with the ED seizing jewellery and assets worth thousands of crores of rupees, the I-T department attaching various properties, and the CBI grilling several senior executives of his company.
Challenging the ED's move, the firm through its advocate Mudit Jain sought a direction to quash the act of the ED to seize their movable properties. 
"Quash the ED action of taking away the movable property and depositing the same with the PNB bank," the plea said, adding that the agency be directed to supply copy of the Enforcement Case Information Report (ECIR) registered by it, pursuant to which the search and seizure was conducted by the ED in its premises.
It also sought framing of guidelines for conducting search and seizure by the ED, including on the aspect of whether the victim can be permitted to be a part of the process, in order to ensure fair and transparent functioning of the agency.