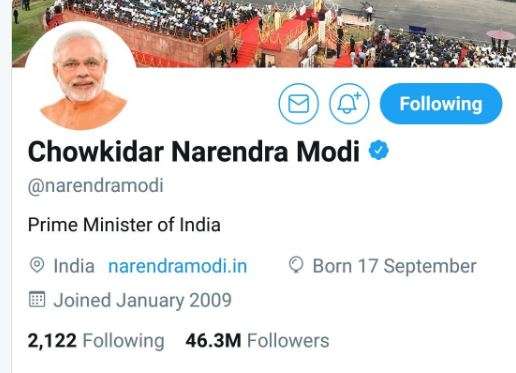 Ahead of Lok Sabha polls, Prime Minister Narendra Modi, change his twitter handle and put "Chowkidar" before his name.
He renamed his Twitter handle to "Chowkidar Narendra Modi".
Following their head, BJP party president Amit Shah and Piyush Goyal on Sunday also changed their Twitter handle "Chowkidar Amit Shah" and "Chowkidar Piyush Goyal" respectively.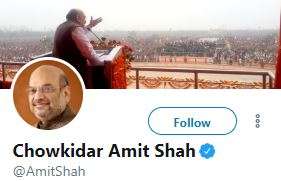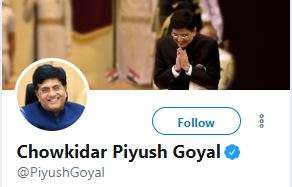 Within an hour, a number of union and state ministers followed suit including Smriti Irani, Prakash Javdekar, Anurag Thakur and Sambit Patra.
Watch Video: