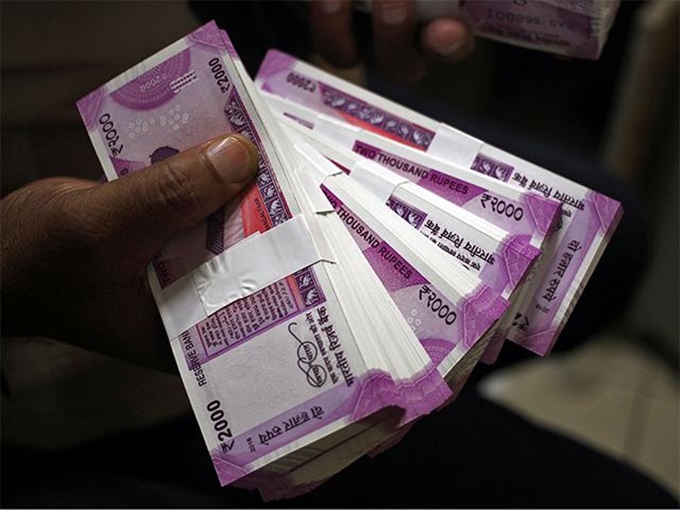 The ripples created by unexpected Prime Minister Narendra Modi's move to demonetise Rs 500 and Rs 1,000 currency notes, continue to be felt across the nation even after a month of its announcement.
While on one hand, there are never-ending queues as people wait to grab their hands on their own hard-earned money, on the other side regular income tax seizures of cash, sometimes in new currency, and gold from different parts of the country, has raised doubts regarding the government decision.
Not just this, the banks are also under scanner after some corrupt officials had been suspended, arrested by the Enforcement Directorate for indulging in illegal practices.
According to a Hindustan Times report, about Rs 242 crore in new currency (over 85,000 new Rs 2,000 notes), have been seized so far in different raids across the country over past one month.
Here's list of major cash seizure in last one month:
On December 5, the ED officials arrested two Axis Bank managers in New Delhi as part of its investigation in a racket involved in illegal conversion of currency notes.
The CBI recovered Rs 70 lakh in new currency near Hyderabad during raids on relatives of a postal official who was earlier arrested for allegedly being involved in fraudulent exchange of new currency notes.
In surprise raids in Karnataka, Income Tax officials found and seized a whopping Rs 6 crore in cash and 7kg gold from the residences of two state government engineers and two contractors in the city. Of the Rs.6 crore cash haul, Rs.4.7 crore were the Rs 2,000 new notes.
Three persons were arrested in Assam for allegedly being involved in exchanging new currency of Rs 2,000 denomination worth Rs 20 lakh with old currencies for commission.
Income Tax officials seized nearly Rs 28 lakh, half of it in new currency notes, from two men travelling in a taxi in Ghaziabad.
New 2,000 rupee currency notes worth Rs 10 lakh were seized near Islampur village on Sohna road in Gurugram.
The Income Tax (IT) department has unearthed 44 fake accounts during a raid at an Axis Bank branch in central Delhi's Chandni Chowk area. An IT official said that about Rs 100 crore were deposited in these accounts with withdrawn currency notes since November 8.
I-T officials busted a major exchange racket operating from Chennai and seized Rs 90 crore in cash including Rs 70 crore in new currency.
Income Tax officials raided different locations in Surat and found Rs 1.57 crore in the form of new currency notes.
Goa police arrested one person and recovered Rs 35 lakh in the new Rs 2,000 denomination notes in South Goa's Ponda area.
New currency notes worth Rs 85 lakh were seized by the I-T department in Mumbai. Two persons were taken into custody for questioning.
Earlier today, a seizure took place in Vellore where Rs 2,000 notes worth Rs 24 crore was recovered.
The government on November 8 announced spiking of Rs 500 and Rs 1,000 notes to curb "black money and corruption". The spiking of the high value notes has led to a cash crunch across the country.