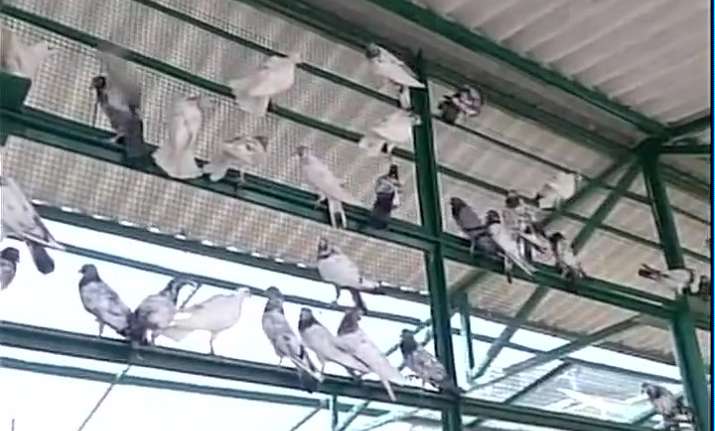 In a sensational move, the Jammu & Kashmir Police has seized over 150 pigeons allegedly being smuggled for the purpose of espionage, a media report on Sunday said, adding a probe has been ordered into the issue.
Earlier on October 5, three people were nabbed from Vikram Chowk area in Jammu after they were found carrying 150 pigeons in Banana Boxes.
They were then booked under Section 144 cruelty to Animals Act and the birds were given to an NGO called SAVE.
(15.10.16) J&K police seized more than 150 pigeons allegedly being smuggled for purpose of espionage. pic.twitter.com/eF4bcD8ELa

— ANI (@ANI) October 16, 2016
The birds have been handed over to an NGO & an enquiry has been ordered in the matter. pic.twitter.com/nApbPghHWz

— ANI (@ANI) October 16, 2016
But few days later, NGO chairman after noticing some suspicious things lodged a complaint with deputy commissioner Jammu who then gave orders to enquire if the pigeons were being to be used in spying activities.
"These Pigeons had some rings in their claws and special magnetic rings attached to them which raised doubts in our minds," a member of the NGO said.
On September 23, a white pigeon, apparently from across the border, with "some words written in Urdu" was found in Punjab's Hoshiarpur district.
(With ANI inputs)