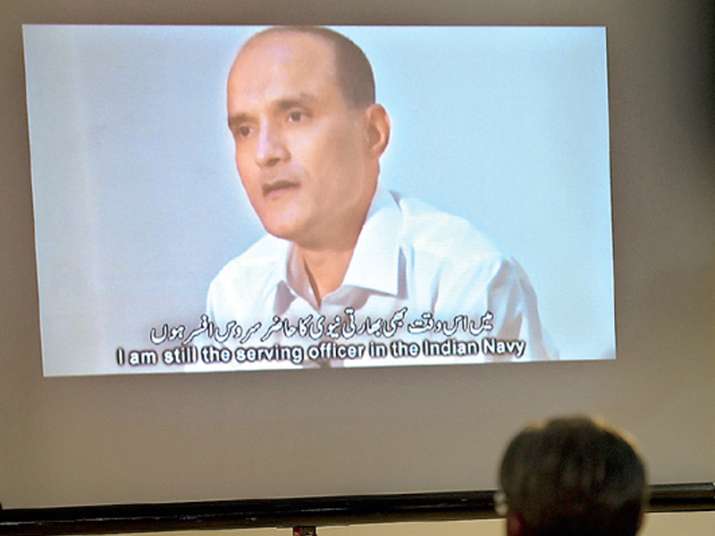 The next hearing at the International Court of Justice in the case of former Indian Navy officer Kulbhushan Jadhav, who has been sentenced to death by a Pakistani military court on charges of "spying", may take place on May 15, senior lawyer Harish Salve, who is representing India at the Hague, has said. 
The International Court of Justice (ICJ) yesterday stayed the execution of 46-year-old Jadhav.
Salve said Pakistan's immediate reaction to the stay was essentially "political" and that India will respond if it raises any legal issue. 
"We moved (the ICJ) for provisional relief. The case depends on also how much time Pakistan wants to put in its response to the petition which we have filed. Tentatively it will be on 15th (of May). We may have to be there and we have informed the court we are available any day next week," he told a private TV channel. 
On consular access to 47-year-old Jadhav, Salve said there are provisions in the Vienna Convention under which when a person is arrested in a foreign country, the counsel of his country has to be informed. 
"The counsel of the country to which the man belongs has the right of access to that person. The basic idea is that if you are caught in a place where you are a stranger, people from your country are there to help you," he said. 
Jadhav has been sentenced to death by a Pakistani military court on charges of "spying". 
The order by the Hague-based ICJ came a day after India approached it against the death sentence handed down to Jadhav by Pakistan's Field General Court Martial last month.
India, in its appeal to the ICJ, accused Pakistan of "egregious" violations of the Vienna Convention on Consular Relations and asserted that Jadhav was kidnapped from Iran where he was involved in business activities after retiring from the Indian Navy but Pakistan claimed to have arrested him from Balochistan on March 3, 2016.
Pakistan Army has said it will respond at an "appropriate level" to any query by the ICJ over the death sentence given to Jadhav.
Army spokesman Major General Asif Ghafoor told the media that Jadhav was sentenced by a military court after "due process of law". "If the ICJ requests Pakistan anything about Jadhav, then the government of Pakistan will respond to it at an appropriate level," he said.
Meanwhile, Pakistan Prime Minister Nawaz Sharif and Army chief General Qamar Javed Bajwa today discussed the ICJ's stay order, media reports said.
During the meeting, which lasted for around 90 minutes, Sharif was briefed on the "latest situation" regarding Jadhav's case, the Geo News reported.