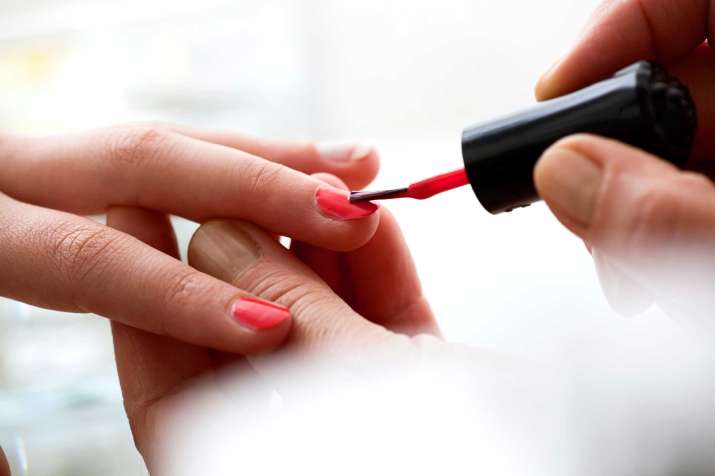 Applying nail polish or cutting nails is un-Islamic, Darul-Uloom Deoband has said in a new dictate. The Islamic seminary on Sunday issued a new fatwa against Muslim women for cutting nails and applying nail polish. 
Terming it un-Islamic, Mufti Ishrar Gaura said that women should use Mehendi on their nails rather than nail polish. Fatwas are legal opinions provided under Islamic law by a Muslim cleric.
This is not the first time that Islamic seminary has issued such kind of the fatwa.
Saharanpur: "Darul-Uloom Deoband has issued fatwa against Muslim women using nail polish because it is un-Islamic and illegal . Rather women should use mehendi on their nails,"Mufti Ishrar Gaura, Darul-Uloom Deoband (4.11) pic.twitter.com/u6TnE8ADy7

— ANI UP (@ANINewsUP) November 5, 2018
#In June, Darul Uloom Deoband has issued a fatwa where it has directed the Sunni Muslims to avoid attending the Iftar party and any other social event organised by Shia Muslims
#In July, Deoband-based Darul Uloom had issued a fatwa against waxing and shaving saying that these are against Islamic culture and are not considered under Sharia law.
#In October, Darul Uloom had issued a fatwa saying posting pictures on social media was prohibited in Islam. It also banned posting selfies on WhatsApp and Facebook.
Nail polish in Islam
The issue of 'un-Islamic' nature of nail polish has been in debates globally. While several international Islamic scholars have termed it ok, others have detested and said that a woman cannot to abulation with nail polish as the water fails to reach her nails. To fix the issue, several international make up companies also released 'breathable' nail polishes, which allow water to penetrate.