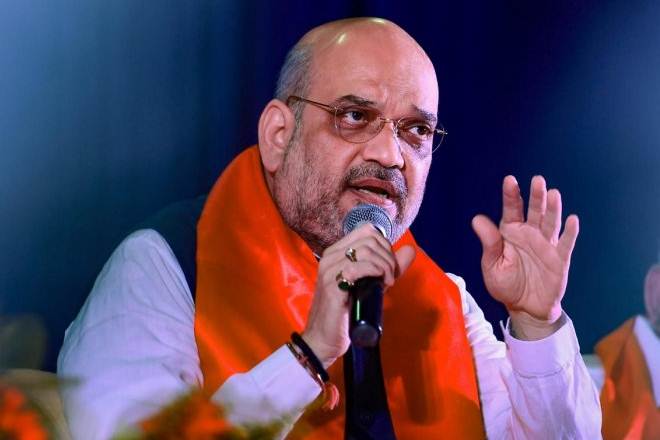 Provisions are fast vanishing from the shelves of departmental stores and even from small grocery stores in towns and villages across the Kashmir Valley. Petrol pumps are going dry as unending queues of cars, two-wheelers and even people carrying cans hope that supplies would come and they would be the first to have their vehicle tanks and cans filled. Hospitals have been alerted to keep their necessary complement of doctors present at emergencies and for patients. ATMs across Srinagar city and in districts like Ganderbal, Badgam, Pulwama, Kulgam, Baramulla, Shopian, Kupwara and Sopore town are running out of cash as people fear long hours of curfews could be imminent. 
Panic in the Valley broke out ever since the Jammu and Kashmir government issued a security advisory for tourists and pilgrims of Amarnath Yatra to curtail their pilgrimage. Movement of troops too was intensified. Over 6,200 passengers have been flown out of Srinagar.
Meanwhile, About 135 students of National Institute of Technology, Srinagar, belonging to Telangana and Andhra Pradesh are returning home with the governments of both the Telugu states making necessary travel arrangements for them. The students were stuck in Srinagar on Saturday after authorities announced closure of NIT till further orders in view of the security alert in Jammu and Kashmir. The students were asked to return to their native places immediately due to security reasons. The NIT authorities have arranged four buses for them up to Jammu.
Earlier on Saturday, the Army foiled an attack by Pakistan's Border Action Team (BAT) on a forward post along the Line of Control (LOC) in Keran sector, killing five to seven intruders. The BAT generally comprises special forces personnel of the Pakistani Army and terrorists.
Indian Army asks Pak military to take possession of bodies of its personnel
Indian Army has offered to the Pakistan military to take possession of bodies of its personnel who were killed when it foiled an attack by Pakistan's Border Action Team (BAT) in Keran sector. The Pakistan Army has been asked to approach the Indian Army by raising white flags and take possession of bodies which are lying on the Indian side of the LoC.
#IndianArmy has offered #Pak Army to take over the dead bodies.

Pak Army has been offered to approach with white flag and take over the dead bodies for last rites.

Pak Army is yet to respond.@ChinarcorpsIA @indiatvnews @adgpi

— Manish Prasad (@manishindiatv) August 4, 2019
Home Minister Amit Shah holds meeting with top security brass 
Home Minister Amit Shah held a meeting today with top security officials and is believed to have discussed the prevailing situation in Jammu and Kashmir. The hour-long meeting was attended by National Security Advisor Ajit Doval, Union Home Secretary Rajiv Gauba and other senior officials.
Air India reduces fare cap on Srinagar-Delhi flights to under Rs 7000
Air India has further reduced the fare from Rs 9,500. It is holding maximum fare at Rs 6,715 for Srinagar-Delhi route and at Rs 6,899 Delhi-Srinagar route till 15th August. This comes after the Civil Aviation Ministry on Saturday advised airlines to keep fares from Srinagar in check as Amarnath pilgrims and tourists rushed to the airport after the Jammu and Kashmir administration asked them to curtail their stay in the state. The country's aviation regulator, the Directorate General of Civil Aviation, had advised airlines on Friday to be ready to operate additional flights from the Srinagar airport if the need arises.
Railways waives cancellation charges for passengers travelling to and from J&K
The railways decided that no cancellation charge will be taken from passengers till Tuesday morning if they cancel reserved tickets booked for their journey originating from Jammu, Katra and Uddhampur stations. This facility will also be available to passengers travelling to these stations from other destinations, the sources said. Only clerkage charge shall be taken.
ALSO READ | Jammu & Kashmir: Indian Army foils infiltration attempts by Pakistan, guns down intruders at LOC
ALSO READ | As Amarnath yatris flee Kashmir in panic, Aviation ministry tells airlines to control surging airfares