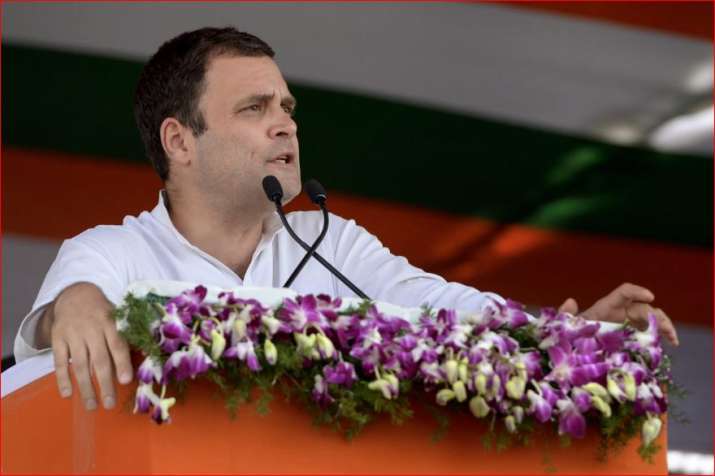 Congress president Rahul Gandhi on Thursday blasted Prime Minister Narendra Modi for his "personal attacks" on him, saying it does not behove a person who holds the high office.
  
Launching a scathing attack on JD(S) as well, Rahul asked the JD(S) of former prime minister H D Deve Gowda to explain to the masses whether it was with the BJP or fighting the Karnataka elections independently.  
"Whenever Modi is afraid....I would tell you about Modi's character....he launches a personal attack on a person.  He will talk ill of a person, will talk wrong of a person," Rahul said while addressing a rally at Aurad.
He also alleged that Modi was not answering questions raised by him like those on the controversial Rafale fighter jet deal and fugitive diamantaire Nirav Modi, and was instead launching personal attack on him.
That is the difference between me and him," Gandhi said.  Gandhi, however, said whether the attacks on him were right or wrong, he would not make any personal attack on Modi because he was the prime minister. 
"I will not attack him personally however much insolent his attacks are. But I will ask questions. I am a soldier of the Congress not an RSS man who spreads hatred.
 
"He should answer my question how will be ensure that the farmers get minimum support price (MSP). How will he tackle unemployment which is highest in eight years?
 
But he will not answer these questions. Since he has nothing to talk about farmers, unemployment, corruption and women's safety, he speaks about me and Mallikarjun Kharge," he said. 
 
Gandhi, who addressed election rallies in Aurad, Bhaki, Humnabad and Bidar, said the BJP cannot win the Karnataka polls. "We will defeat BJP with love," he said.  Gandhi wanted the JD(S) to clarify whether it was with the BJP and the Sangh Pariwar.