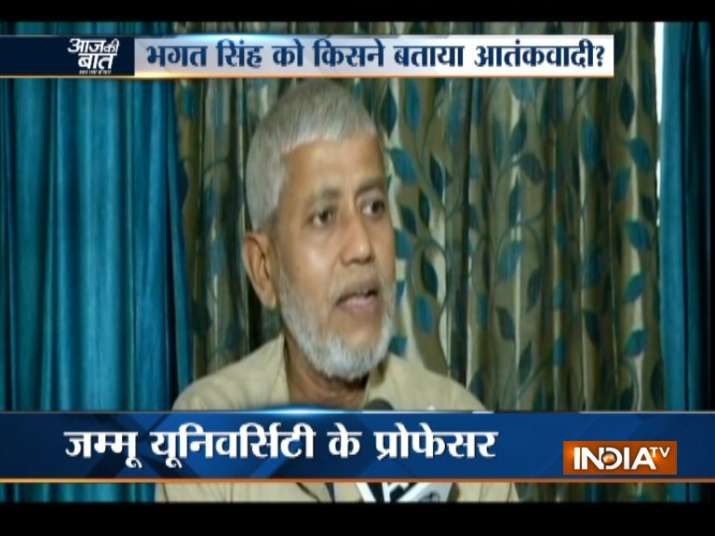 A professor of Jammu University has stirred a controversy by calling iconic  freedom fighter Bhagat Singh a "terrorist".
Prof Mohammad Tajuddin, a professor of Political Science, told his students that terrorism is decided on the basis of ideology. 
He further said that since Bhagat Singh took weapons in his hands, he was also a terrorist.
His speech was uploaded on social media by one of his students. The viral video triggered protests in the university.
The professor has been suspended by the Vice Chancellor of the university. The authorities have set up a panel to probe the matter. Vice Chancellor Prof Manoj K Dhar has also ordered disassociation of Prof Tajuddin from teaching.
"Following a complaint by some students against Prof Tajuddin on Thursday, the University on the same day constituted an Inquiry Committee, which is headed by Dean Academic Affairs of the University, Prof Keshiv Sharma", Dr Thusoo said. 
He said the committee has been asked to submit its report within 7 days. 
"Prof Tajuddin has been disassociated from teaching in the University with immediate effect till further orders", Dr Thusoo said.
Watch: Jammu University professor stirs controversy
(With PTI inputs)