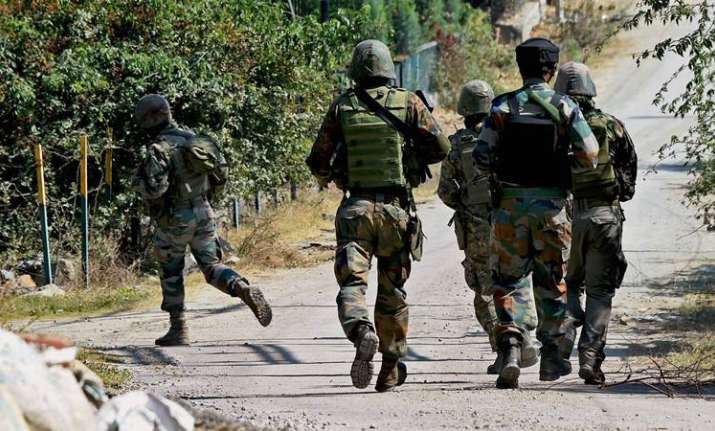 At least six terrorists were killed by security forces within 24 hours in two separate encounters in Baramulla and Anantnag districts of Jammu and Kashmir.
While four militants were killed in Arwani operation in Anantnag district, two ultras were eliminated in an encounter at Kreeri in Baramulla. 
After receiving inputs about presence of militants, security forces launched a cordon and search operation in Kreeri area in the early hours, following which militants opened fire on the security forces triggering an encounter. 
The identity of the two slain militants, affiliated to Lashkar-e-Toiba, was being ascertained, a police official said.
In the second operation in Arwani area of Anantnag district, four militants were killed after intense exchange of fire.
He said the identity of the slain militants was being ascertained. 
Arms and ammunition have been recovered from both the encounter sites, police said. 
The security forces put up printed banners at several places near the encounter site, urging people not to go there as there could be unexploded bombs or grenades. 
The banners were printed in Urdu language and have been added to the standard operating procedures in the wake of Kulgam incident last Sunday when seven civilians lost their lives in an explosion after an encounter had ended.
WATCH FULL VIDEO:
(With PTI inputs)