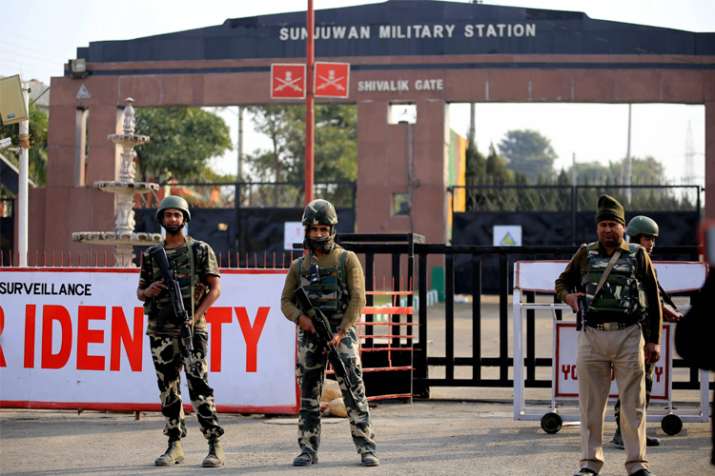 Flustered over Defence Minister Nirmala Sitharaman's warning to Pakistan over the terror attack on Sunjuwan Army camp, her Pakistani counterpart today said that "any Indian aggression or misadventure by India shall be met with an equal and proportionate response". 
"any Indian aggression, strategic miscalculation, or misadventure regardless of its scale, mode, or location will not go unpunished and shall be met with an equal and proportionate response," said Pakistan's defence minister Khurram Dastgir Khan, adding that their armed forces are fully prepared to defend the country.   
"We will defend robustly every inch of Pakistan's soil. Instead of the knee-jerk reaction of blaming Pakistan without substantiation, India must answer for state-sponsored espionage against Pakistan. Living evidence in person of Kulbushan (Jadhav) is in front of the world," he added. 
Khan's statement comes a day after Sitharaman warned Pakistan that it will have to pay for the misadventure, referring to the terror attack carried out by Islamabad-sponsored Lashkar-e-Taiba (LeT) at the Sunjuwan Army Camp in Jammu on Saturday, which left seven Army jawans and a civilian dead. 
Hitting out at Pakistan, Sitharaman said that Islamabad has been expanding the arc of terror to areas south of Pir Panjal range and resorting to ceasefire violations to abet infiltration of terrorists into the Indian side of the border.
"Giving the evidences to Pakistan will be a continuous process. It will have to be proved over and over again that they are responsible. Pakistan will have to pay for this misadventure," said the defence minister.  
A day after the terror attack, Pakistan had "warned" India against cross-border strikes.
"It is a well-established pattern that Indian officials begin making irresponsible statements and levelling unfounded allegations, even before any proper investigation in any incident has been initiated," Pakistan's Foreign Office spokesperson said, when asked about the attack on Sunjuwan Army camp in Jammu.
" We hope that the international community would urge India to stop the untold atrocities and gross violations of human rights in Kashmir (and) refrain from any misadventure across the Line of Control...," the spokesperson said.