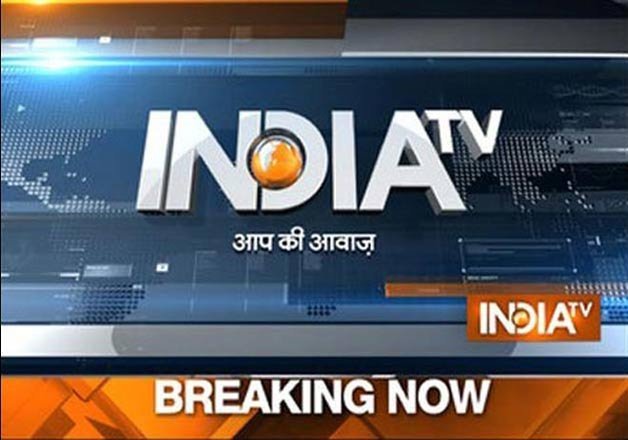 National News
Three Army personnel martyred in terror attack at J&K's Nagrota; four militants killed
Three personnel of the Indian Army were martyred today when suicide bombers carrying guns and grenades stormed into a military base near Nagrota in Jammu. Terrorists reportedly lobbed grenades and opened fired at jawans around 5:30am, news agency PTI reported, adding that three jawans were also injured in the gunbattle.
Bill to amend Income Tax Act passed in Lok Sabha without discussion
The Bill to amend the Income Tax Act to impose tax on deposits made post-demonetisation was today passed without discussion amid sloganeering and shouting in the Lok Sabha. Taxation Laws (Second Amendment) Bill 2016 amends the Income-tax Act, 1961, and the Finance Act, 2016.
Son has no legal right to live in parents' house, can stay only at their 'mercy': Delhi HC
The Delhi High Court on Tuesday said a person, irrespective of his marital status, has no legal right to live in the self-acquired house of his parents and can reside there only at their "mercy". The court also said that just because parents have allowed the son to live in their house as long as their relations are cordial does not mean they have to bear his "burden" throughout his life.
After Maharashtra, BJP scores big win in Gujarat local body elections post demonetisation
In a big boost to the ruling Bharatiya Janata Party (BJP) ahead of Gujarat Assembly elections next year, the party has scored an impressive victory in the state's local body bypolls. The BJP has won 109 out of 126 municipal and district panchayat seats in 16 districts for which by-elections were held.
Women re-enter Haji Ali Dargah after five years today
After five years and a series of legal battles and agitations, a group of around 75-80 women from all over India entered the famous Haji Ali Dargah on Tuesday afternoon. This is also for the first time after they challenged the ban on women's entry to the Dargah's sanctum sanctorum two years ago.
Furnish details of bank transactions since November 8, PM Modi tells BJP lawmakers
In a move that comes as a part of the ongoing crackdown on tax evasion and illicit funds, Prime Minister Narendra Modi today asked all BJP MPs and ministers to submit details of their banking transactions from November 8 onwards, the day he announced demonetisation of high-value currency notes to fight black money.
International News
75 killed as plane carrying football players from Brazil crashes in Colombia
A plane carrying Brazil's Chapecoense football team crashed in Colombia and as many as 75 of the 81 persons on board were feared dead, media reported today. Aviation authorities said there are reports of at least six survivors.
General Qamar Bajwa takes over as Pakistan's new Army Chief
General Qamar Javed Bajwa today took over as Pakistan's new Army Chief, succeeding Gen Raheel Sharif at a ceremony held in Rawalpindi. At a ceremony held in the Army Hockey Stadium, close to the General Headquarters (GHQ), Gen. Sharif handed over the 'command stick' to General Bajwa -- signifying the change over of the army command.
US not releasing funds yet wants us to do more on 'war on terror': Pakistan
Tariq Fatemi, Pakistan Prime Minister Nawaz Sharif's Special Assistant on Foreign Affairs, has said that the United States is not willing to release the amount due from the Coalition Support Fund (CSF) to his country and yet claims that Pakistan has 'not done enough' in the ongoing war on terror.
Ohio State University attacker had Pakistan links: Report
Abdul Razak Ali Artan, the alleged perpetrator of the Ohio State University attacks that left 11 wounded, had links to Pakistan, media reports said today. The young terrorist, also a university student, whose family immigrated from Somalia, rammed his car into a crowd at university yesterday and attacked them with a butcher knife, injuring 11 before police fatally shot him down.
Business News
Explained: RBI's relaxation in weekly withdrawal limit comes with a rider
The Reserve bank of India on Monday announced easing the withdrawal limit of Rs 24,000 for those depositing current legal tender notes in their bank accounts on or after November 29. There has been little clarity on how the move will actually impact the hordes of customers waiting in queues to access their hard-earned money from their bank accounts.
Reliance Jio files complaint with CCI against Vodafone, Airtel and Idea: Report
Escalating the fight against rival telcos, Reliance Jio Infocomm has filed a complaint against Bharti Airtel, Vodafone India and Idea Cellular for not providing points of interconnect (PoIs) required for calls to go through. The case, filed by the Mukesh Ambani-owned company, is likely to be heard within a fortnight, along with another complaint registered by Jio consumers on call quality, reports Economic Times.
60 per cent of demonetised currency, amounting to Rs 14 lakh crore, already accounted for: RBI
Amid the huge cash crunch in the country following demonetisation of Rs 500 and Rs 1000 currency notes, the data released by the Reserve Bank of India (RBI) on Monday revealed that around 60 per cent of the demonetised currency notes, which amount to around Rs 14 lakh crore, has already been accounted for.
Entertainment News
'Shivaay' becomes 2016's seventh and Ajay's sixth entry to Rs 100 cr club
Actor Ajay Devgn's last offering 'Shivaay' has entered the coveted Rs 100 crore club of Bollywood movies. Media reports suggest that the highly talked about movie has minted Rs 100.05 crore at the box office since its release on 28th October.
Hit singer Arijit Singh feels this maybe last year of his Bollywood career
By crooning many chartbuster songs Arijit Singh has become one of the most sought after singers of Bollywood. But despite being at the zenith of his career, Arijit feels he might retire this year. Arijit revealed that he didn't have a long way to go. He said that every five to seven years fresh voices replace the old ones, so he might be staring at the end of his career.
No Dangal in Bigg Boss: Aamir not to promote his film on 'Andaz Apna Apna' co-star's show
Superstar Aamir Khan's 'Dangal' is all set to hit the screens next month. Previously, it was speculated that the star may appear on the reality show 'Bigg Boss' to promote his flick. But now, much of his fans' disappointment the actor has made it clear that he won't be promoting his flick on superstar Salman's show.
Sports News
Ind vs Eng, 3rd Test: India beat England by 8 wickets to take unassailable 2-0 lead in series
Riding on first-rate performance by spinners, India today registered an emphatic eight-wicket win over England in the third Test match against at the Punjab Cricket Associated (PCA) IS Bindra Stadium on Tuesday. The trio of Ravichandran Ashwin (3/81), Ravindra Jadeja (2/62) and Jayant Yadav (2/21) shared bulk of the spoils to dismiss the visitors for 236 in their second innings.
PV Sindhu pulls out of Macau Open, Saina Nehwal to lead Indian challenge
Defending champion PV Sindhu has decided to pull out of the Macau Open Grand Prix Gold badminton tournament starting on Tuesday.The Rio Olympics silver medallist was originally scheduled to take on China's Yue Han in the opening match of the tournament on Wednesday. Sindhu lost in the final of the Hong Kong Open on Sunday.
Malaysia to replace Pakistan in Junior Hockey World Cup
The International Hockey Federation (FIH) has invited the Malaysian junior men's team to replace Pakistan in the Junior Hockey World Cup to be held in Lucknow from December 8. The last minute invitation came after FIH had to officially withdraw Pakistan's invitation to the event. The Pakistan team failed to meet the official deadline for submitting the travel documents of its players.