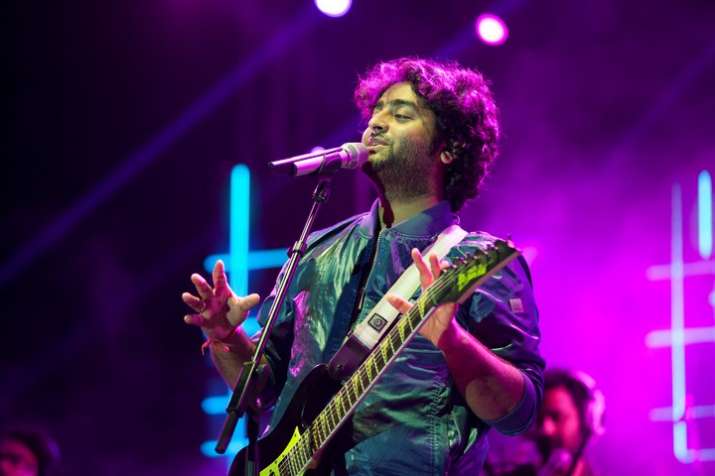 By crooning many chartbuster songs Arijit Singh has become one of the most sought after singers of Bollywood. But despite being at the zenith of his career, Arijit feels he might retire this year.
During a conversation to a leading entertainment portal, Arijit revealed that he didn't have a long way to go. He said that every five to seven years fresh voices replace the old ones, so he might be staring at the end of his career.
The 29-year old singer opined that the only way of sustenance in the film industry is to sings song of a specific genre.
While Ariijit's statement of an ending career may make his fans sad, a deeper look reveals that he isn't totally wrong. For example, singer Mohit Chauhan, who was once on almost every producer's want list, doesn't lend his voice to many songs these days. Mohit was the voice of Ranbir Kapoor in the hit movie 'Rockstar' but his career has almost ended now.
Keeping in account, Mohit's nose diving career Arijit's statements don't seem so bleak after all.
However, it must be added that over the years Arijit has mastered the art of survival. He got his big playback break in 2011 with 'Phir Mohabbat' from 'Murder' but before that he assisted composers like Shankar-Ehsaan-Loy and Pritam for six years.
So it wouldn't be wrong to hope that sensing his career is falling, Arijit might think of something else to keep his fans happy. Speaking about the fan base that he has built over the last couple of years, Arijit said that though he is grateful for the love, his admirers should understand that he is a very shy person. He said he refrains from interactions and enjoys a silent life.