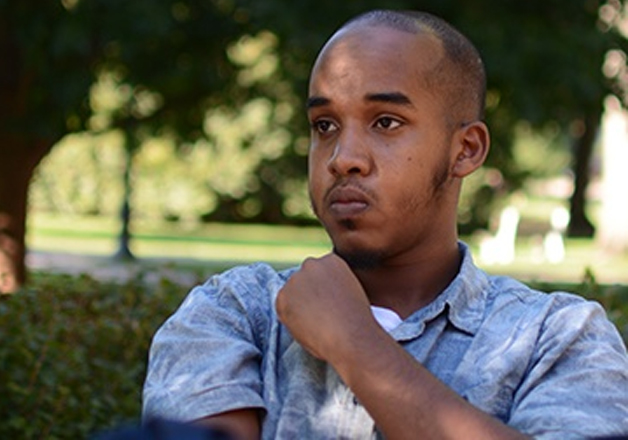 Abdul Razak Ali Artan, the alleged perpetrator of the Ohio State University attacks that left 11 wounded, had links to Pakistan, media reports said today. 
The young terrorist, also a university student, whose family immigrated from Somalia, rammed his car into a crowd at university yesterday and attacked them with a butcher knife, injuring 11 before police fatally shot him down. 
According to law enforcement officials, Artan, whose age was reported to be between 18 and 20, was a third year transfer student in logistics management.
A Somali refugee, who left his homeland with his family in 2007, lived in Pakistan and then went to the US in 2014 as a legal permanent resident.
Catholic Charities had helped with his family's resettlement, reports said.
It has also come into light that minutes before the incident, the attacker posted an anti-US rant on his Facebook page. 
"I can't take it anymore. America! Stop interfering with other countries, especially the Muslim Ummah (community). We are not weak. We are not weak, remember that," read the post on the Facebook page of the student.
He even praised Anwar Al-Awlaki, a radical American-born al-Qaida terrorist who was killed in 2011. 
Police told reporters that it was a terror attack and that a security official who was nearby reached the scene of the terror strike and shot Artan dead.
"It bears all of the hallmarks of a terror attack carried out by someone who may have been self-radicalized," US Representative Adam Schiff said.
Terror groups like al-Qaeda and Islamic State have called upon their supporters to carry out attacks by driving vehicles into people or using knives, tactics that do not require elaborate preparation or equipment or networks.