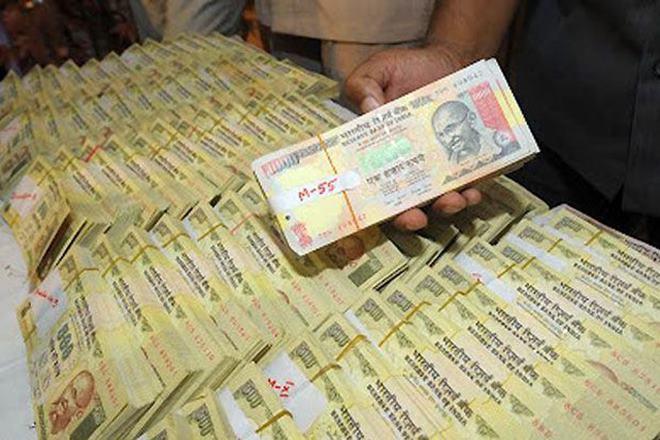 Amid the huge cash crunch in the country following Centre's surprise announcement of demonetisation of Rs 500 and Rs 1000 currency notes on November 8, the data released by the Reserve Bank of India (RBI) on Monday revealed that around 60 per cent of the demonetised currency notes, which amount to around Rs 14 lakh crore, has already been accounted for. 
According to a Times of India report, about Rs 8.11 lakh crore (57 per cent of the total value of demonetised notes) has been deposited whereas notes worth Rs 33,498 crore (3 per cent) have been exchanged. 
Even as deposits have increased, it is reported that the printing of Rs 2,000 has been paused, which has resulted in a drop in the legal tender being released by banks. 
New currency notes worth Rs 1.36 lakh crore were pumped out by banks between November 10 and 18, which reduced to Rs 1.14 lakh crore between November 18 and 27. 
A week after the announcement of demonetisation of old Rs 500 and Rs 1,000 notes, reports surfaced that the printing of Rs 2,000 notes had been stalled in order to generate more of the new Rs 500 notes. 
The total amount of legal tender released since November 9 amounts to Rs 2,50,115 crore, which is around 18 per cent of the value of the demonetised notes. Of this, Rs 2,16,617 crore was withdrawn from banks and ATMs.
Initially, the government had expected that debunked notes worth Rs 3 lakh crore would not return to the banking system, which would result in a fall in the RBI's liabilities thereby resulting in windfall gains for government. 
However, if the current pace of deposition accretion continues, the value of the old notes coming back would inch up, and the windfall gains may not be realised.