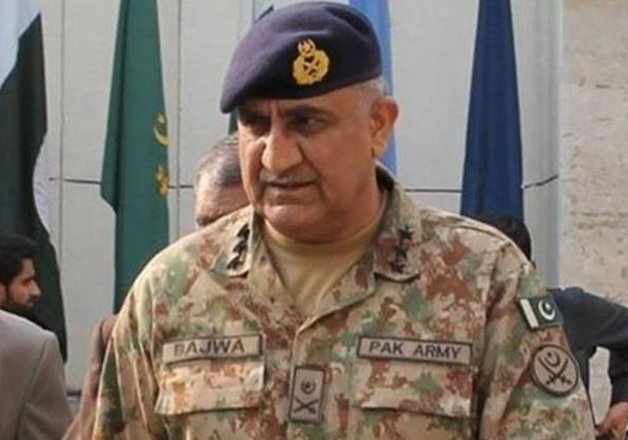 General Qamar Javed Bajwa today took over as Pakistan's new Army Chief, succeeding Gen Raheel Sharif at a ceremony held in Rawalpindi.
At a ceremony held in the Army Hockey Stadium, close to the General Headquarters (GHQ), Gen. Sharif handed over the 'command stick' to General Bajwa -- signifying the change over of the army command.
The event was attended by former army chiefs, federal ministers and foreign diplomats.
Prime Minister Nawaz Sharif had on Saturday appointed Bajwa as Army Chief by elevating him to the rank of four-star general.
Raheel had in January declared that he would not seek extension. 
There were speculations that the Nawaz Sharif government will give him extension at the eleventh hour citing reasons that he was needed by the country to lead war on terror. The post of Army chief is the most powerful in Pakistan.
Gen. Bajwa has spent a considerable part of his military service in the Rawalpindi-based 10 Corps, which is responsible for guarding the Line of Control (LoC) that divides India and Pakistan. However, his time at the 10 Corps was a period of relative quiet following the 2003 ceasefire accord.
However, he takes command amid serious escalation of tensions on the LoC, which saw some of the intense exchange of fire in the past few months.
On a personal level, Gen. Bajwa is said to be witty, accessible, well-connected with the troops and not fond of limelight.
He is the fourth officer from the infantry's Baloch Regiment to become the army chief. Before him, Gen. Yahya Khan, Gen. Aslam Beg and Gen. Kayani rose to that position.