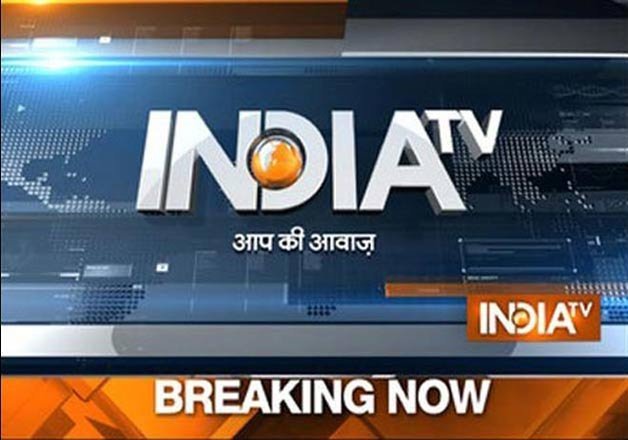 National News
Children spot armed men in Uran, Navy put on highest alert in Mumbai
A high alert was issued in Mumbai and its surrounding areas on Thursday after two school kids said they spotted five suspicious-looking men carrying arms near a naval base in Uran in Navi Mumbai.
Uri attack: PM Modi briefed at Army's war room over terror camps in Pakistan
Amid simmering tension between India and Pakistan in the aftermath of Uri terror attack and growing calls for action against the perpetrators of the crime, Prime Minister Narendra Modi was on Tuesday night seen at army's war room near his South Block office chalking out New Delhi's next course of action.
Army foils two more infiltration bids in Nowgan sector
Army on Thursday thwarted two infiltration bids along the Line of Control by militants trying to sneak into Kashmir Valley from Pakistan-occupied Kashmir.
Step in: Tamil Nadu tells Centre as Karnataka defies SC order on release of Cauvery water
Cutting across party lines, politicians in Tamil Nadu on Thursday condemned the Karnataka government's decision defying the Supreme Court order on Cauvery water issue and asked the Centre to intervene in the matter.
Man who welcomed PM Modi is glorifying Burhan Wani': Opposition slams Pak PM for insulting Indian Army
Cutting across party lines, opposition parties in India have slammed Pakistan Prime Minister Nawaz Sharif for making a mockery of himself by praising a terrorist like Hizbul Commander Burhan Wani.
International News
G4 nations demand comprehensive reform of UN Security Council
Demanding comprehensive reform of the UN Security Council, the G4 nations of Brazil, Germany, India and Japan on Thursday asserted that they are legitimate candidates for permanent membership in the top UN body on account of the "geopolitical realities" of the 21st century.
Nawaz Sharif hails terrorist Burhan Wani at UN General Assembly; plays victim
Despite Pakistan's efforts to internationalise the Kashmir issue gaining no traction and facing criticism for providing safe havens to terrorists from nations throughout the world, Pakistan Prime Minister Nawaz Sharif raised the Kashmir issue and glorified slain Hizbul commander Burhan Wani during his speech at the General Debate of the UN General Assembly on Wednesday.
China says Pakistan friendship unbreakable but skips 'Kashmir' word
Pakistan's all-weather ally China appears to have joined the growing list of countries in favour of isolating Pakistan over its Kashmir rant.
Business News
Kingfisher official Raghunathan gets 18-month jail in cheque bounce case
A Hyderabad Court today sentenced long-grounded carrier Kingfisher Airlines' former Chief Financial Officer A. Raghunathan to 18-month imprisonment in connection with two cheque bounce cases filed against him and businessman Vijay Mallya by GMR Hyderabad International Airport Ltd.
Ahead of mega spectrum auction, Vodafone Group infuses Rs 47,700 cr in India unit
Vodafone India has received an equity infusion of Rs 47,700 crore ($7.15 billion) from Vodafone Group in the first half of the current fiscal, the company announced today. 
Jio impact: BSNL mulls zero-voice tariff plans for all internet users
To compete with Reliance Jio's free voice call offer, state-owned operator BSNL has decided to cut tariffs to retain its customer base.
Entertainment News
The biggest secret about 'MS Dhoni: The Untold Story' may have been just been revealed!
The biopic on Indian Cricket's team ODI captain Mahendra Singh Dhoni has made the right noises since its inception. Starring Sushant Singh Rajput in the titular role, promotions are going on in full swing for this 30th September release. However, there is a new piece of information about the movie which will ad to the excitement of the fans eagerly waiting for the movie.
At Kareena's birthday party absence of this 'Kapoor' bestie has started 'fall-out' rumours
Actress Kareena Kapoor Khan who turned 36 yesterday had a ball of a time with close friends and family. The intimate affair was attended by near and dear one of the pregnant star, except one of her best friends. The party was no attended by Kareena's best friend Tusshar Kapoor and seems all is not well between them.
Navjot Singh Sidhu is NOT leaving 'The Kapil Sharma Show'. Here's the proof
The makers of 'The Kapil Sharma Show' have rubbished the news reports of cricketer-turned-politician Navjot Singh Sidhu's exit from the show, saying he is yet to give any notice to the channel.
Sports News
Ind vs NZ, 1st Test: India end day at 291/9 as Kiwis smack crucial blows in post-lunch session
New Zealand bowlers gathered crucial wickets as India ended Day 1 at 291/9 on the opening day of the first Test here on Thursday.
Sachin would have been dropped from ODI team had he not announced retirement: Sandeep Patil
Hours after the BCCI announced a new senior selection panel, outgoing chairman of selectors Sandeep Patil revealed that batting legend Sachin Tendulkar would have been dropped from the national team by the selection committee had he not decided to retire from one-day cricket in 2012.