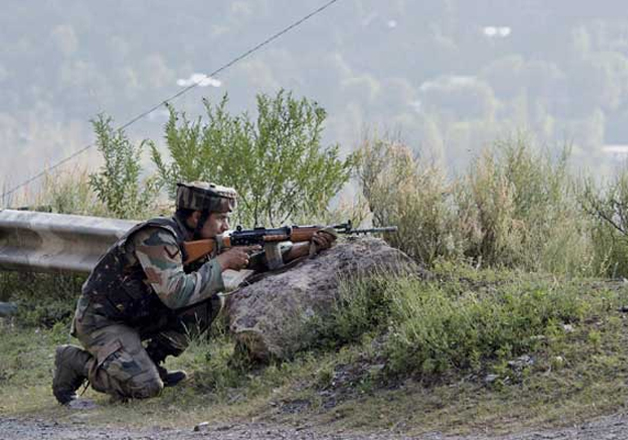 Army on Thursday thwarted two infiltration bids along the Line of Control by militants trying to sneak into Kashmir Valley from Pakistan-occupied Kashmir.
"Even as counter-infiltration operations continue in Uri and Nowgam sectors, two more infiltration bids have been successfully foiled by the army at two different places in Nowgam sector," an army spokesman said.
Army on Tuesday foiled two infiltration bids in which a soldier and 10 militants were shot dead along the Line of Control in the Uri and Nowgam sectors even as Pakistani troops breached the border ceasefire in Uri.
However, asked whether any militants had suffered any casualties in the gunfights that followed the infiltration bids, an Army official told Express, "We don't have any information in this regard as the gunfight is going on". But he said a soldier had been killed in the gun battle in Nowgam.