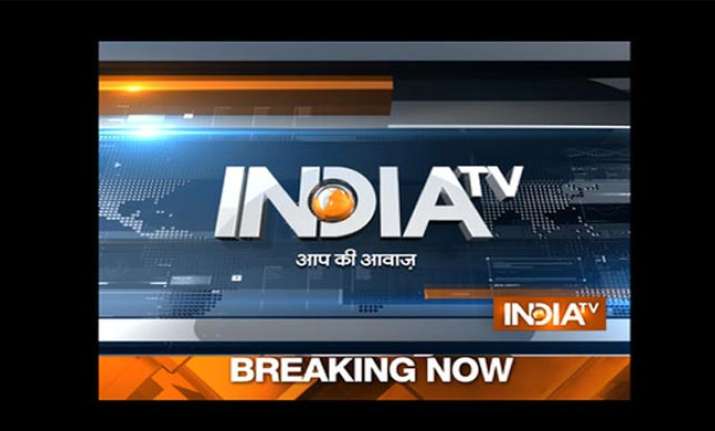 National News
17 jawans martyred, four terrorists killed in attack at Uri Army camp
In a fresh assault directed at security forces in Jammu and Kashmir, terrorists on Sunday morning attacked the Army's 12th brigade headquarters in Uri, near the Line of Control.
'Pakistan is a terrorist state', says Rajnath Singh after attack at Uri Army camp
Holding Islamabad responsible for the attack at Army base camp in Jammu and Kashmir's Uri that cost India lives of 17 soldiers, Home Minister Rajnath Singh on Sunday said "Pakistan is a terrorist state" and it should be identified and isolated as such.
PM Modi condemns Uri terror attack, says those behind 'despicable strike will not go unpunished'
Condemning the "cowardly" terror attack on an Army camp in Jammu and Kashmir's Uri, Prime Minister Narendra Modi on Sunday assured the nation that those behind the "despicable strike will not go unpunished."
Shivpal was probably right in opposing Akhilesh as UP CM in 2012, hints Mulayam
Despite agreeing to demands made by Uttar Pradesh Chief Minister Akhilesh Yadav, Samajwadi Party supremeo Mulayam Singh Yadav on Saturday showed no intention of letting him go off easy. Mulayam launched a scathing attack on his son and indicated that Shivpal was probably right in opposing Akhilesh as the CM after 2012 Assembly polls.
Najeeb Jung checks readiness of Delhi hospitals in fighting chikungunya, dengue
In the wake of rising number of chikungunya and dengue cases in Delhi, Lt Governor Najeeb Jung today visited several hospitals across the city to take stock of their preparedness in dealing with the issue. Jung stressed that "special attention" should be given to the elderly.
International News
'Intentional' blast in New York City's Manhattan, at least 29 injured
At least 29 people were injured in an explosion in Chelsea neighbourhood of Manhattan in New York, authorities said, hours before world leaders arrive here for the high-level UN General Assembly session.
US says it may have killed 62 Syrian troops in airstrike targeting Islamic State
The US-led coalition has admitted it may have unintentionally struck Syrian troops while carrying out a raid against the Islamic State group on Saturday, threatening an already fragile U.S. and Russian-brokered cease-fire that has largely held despite dozens of alleged violations on both sides.
Confiscate Pervez Musharraf's property, orders Pakistan court
After Prevez Musharraf "persistently failed" to appear in the case involving killing of a cleric during the 2007 Lal Masjid operation, a Pakistan court today order confiscation of the former dictator's property.
Business News
Decline in exports caused unemployment to 70k during Q2 2015-16: report
As many as 70,000 workers were hit by the sharp fall in merchandise exports as it cost them their jobs in Q2 2015-16, a report stated.
Banks to auction Vijay Mallya's Kingfisher Villa at reserve price of Rs 85.3 crore
Adding further to the woes of embattled businessman Vijay Mallya, the 17-lender consortium led by State Bank of India has put on sale his prime Goa property, the Kingfisher Villa, at a reserve price of Rs 85.29 crore.
Entertainment News
WATCH! The second promo from 'MS Dhoni: The Untold Story' reveals how our Captain Cool met his first girlfriend Priyanka
MS Dhoni: The Untold Story' is just few days away from its release and ever since its first teaser poster released, the movie has got us excited.
Shah Rukh Khan's super interesting Table Tennis match in Amsterdam is a treat to watch
King Khan seems to be enjoying a lot while shooting for his forthcoming movie 'The Ring' in Amsterdam. From spending time with his little cute son AbRam to having a good time with crew members, the superstar is making each and every day memorable for himself.
We bet it's gorgeous! Priyanka Chopra will be wearing THIS dress at Emmy Awards tonight
Bollywood diva Priyanka Chopra is all set to present at the upcoming Emmy Awards.
Sports News
Davis Cup: Nadal-Lopez pair defeats Paes-Myneni to lead Spain back to World Group
Indian tennis pair Leander Paes and Saketh Myneni had a disappointing run on Saturday when they lost a Davis Cup match Rafael Nadal and Marc Lopez, giving Spain an unassailable 3-0 lead in the tournament.
BCCI declares open tender for IPL broadcast rights
The BCCI today announced an open tender process for allocating the cash-rich Indian Premier League's global broadcasting rights, a move that conforms to the Lodha Committee recommendations on transparency.
Paralympian dies while competing in cycle race at Rio Games
Rio De Janeiro: For the first time in the 56-year history of the Paralympic Games, an cyclist died after an accident while competing, officials said today.