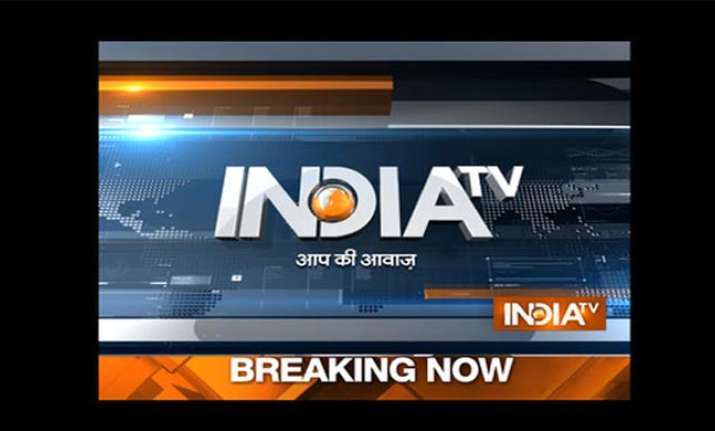 National News
Cauvery row: Section 144 imposed in Bengaluru as violence intensifies in Tamil Nadu, Karnataka
The Cauvery river water dispute continued to raise tensions in both Tamil Nadu and Karnataka with security being tightened across the two states to prevent attacks on people over the controversy and also for the Bakrid festival on Tuesday.
On backfoot, Nitish Kumar looks to invoke Crime Control Act against Shahabuddin to detain him
The Bihar government, which has just witnessed a major onslaught in wake of the release of gangster Mohammed Shahbuddin, may invoke Crime Control Act (CCA) against the former RJD MP and criminal-turned-politician to put him behind bars once again.
Jam-free Gurugram, Delhi to Jaipur in two hours with new highway, says Nitin Gadkari
Union Minister for Road Transport, Highways and Shipping Nitin Gadkari has announced a new access control highway between Delhi and Jaipur which will reduce the travel time between the cities to just two hours. The 270-km distance takes over six hours by road now.
Gunfight resumes in Jammu and Kashmir's Poonch, one terrorist killed
One terrorist has been killed in the gunfight that erupted again on Monday morning in Jammu and Kashmir's Poonch district, the same place where four persons were killed on Sunday, police said.
Restore normalcy in J&K within a week: Rajnath Singh directs security forces
Union Home minister Rajnath Singh has directed security forces to crack down on those instigating violence and choreographing stone pelting mobs in Jammu and Kashmir and try to bring back normalcy in the border state within a week.
International News
Hillary Clinton leads Donald Trump by 5 points: Poll
Democratic presidential candidate Hillary Clinton is leading her Republican rival Donald Trump nationally by 5 percentage points, a new poll has found.
Don's downfall? Henchman of 'ailing' Dawood swindles Rs 40 crore
After reports that the originator of world's biggest narco-terror syndicate Dawood Ibrahim is suffering from life-threatening gangrene, his fearsome reputation seems to be fading away as one of his aides, Khalique Ahmed, stole Rs 40 crore from the underworld don himself.
'He needs to change or I'll sling him out', says wife of British MP Keith Vaz on male escort sex scandal
The wife of Indian-origin British MP Keith Vaz has said that she will forgive him for cheating on her, and admitted that the revelation that her husband had hired male prostitutes for sex had come "out of the blue" and was a "complete shock".
Business News
Jio vs others: TRAI set to reject telcos' plea to charge higher fee from RJio
Telecom Regulatory Authority of India (TRAI) is all set to reject the demand of telecom companies such as Bharti Airtel, Vodafone and Idea Cellular for an increase in the fee that they charge from Reliance Jio to terminate its calls on their networks.
US Fed hints at rate hike, spooks markets; Sensex closes at two-week low
Market benchmark Sensex nosedived by 444 points today -- its biggest single-day drop since the Brexit fallout on June 24 -- to end at nearly two-week low of 28,353.54 and the NSE Nifty went below 8,800-mark, tracking global meltdown due to heightened fears over US interest rate hike.
India's industrial output dips to 8-month low, retail inflation eases to 5.05 per cent
India's annual retail inflation eased by 100 basis points to 5.05 per cent in August, but industrial production contracted by 2.4 per cent in July registering its worst performance in eight months mainly on account of declining output in manufacturing and capital goods sectors.
Entertainment News
Activist Trupti Desai agrees to do Salman Khan's Bigg Boss 10 but on one condition! Find out what
Women rights activist Trupti Desai, reportedly, has been approached for reality show Bigg Boss for the coming 10th season of the show. Media reports say that she is one of the participants whom the Colors channel has zeroed in on for the show hosted by Salman Khan.
Oops! Saif Ali Khan's advice to pregnant wife Kareena on motherhood is quite amusing!
Saif Ali Khan, reportedly, keeps on telling his pregnant wife Kareena Kapoor Khan that she is eating too much. Bebo revealed it recently when asked if she is receiving any tips on pregnancy and motherhood from the people around her.
15th anniversary of 9/11: Priyanka Chopra, Anupam Kher pay tribute to victims
Yesterday marked the 15th anniversary of the 9/11 attacks which shook United States of America and the world alike. Among many people who paid a tribute to the victims, Indian actors Priyanka Chopra and Anupam Kher too were present.
Sports News
India vs NZ: Rohit, KL Rahul retained in Test team, Gambhir fails to make cut
The Board of Control for Cricket in India (BCCI) on Monday announced the 15-member national squad for the upcoming three-match home Test series against New Zealand between September 22 and October 12.
Wrestling: Olympic bronze medallist Sakshi Malik enters top 5 in world rankings
Rio 2016 wrestling bronze-medallist Sakshi Malik has now entered the top five in the latest United World Wrestling (UWW) rankings. She has risen to her career best 4th position in the 58-kg category.
Video!Virat Kohli the biggest 'miser' amongst Men in Blue, reveals Yuvraj Singh
Indian cricket Virat Kohli may be earning crores of rupees and could undoubtedly be one of the world's richest cricketers, but when it comes to spending money, he is the biggest miser. Yes, that's what his friend and teammate Yuvraj Singh recently said about him.