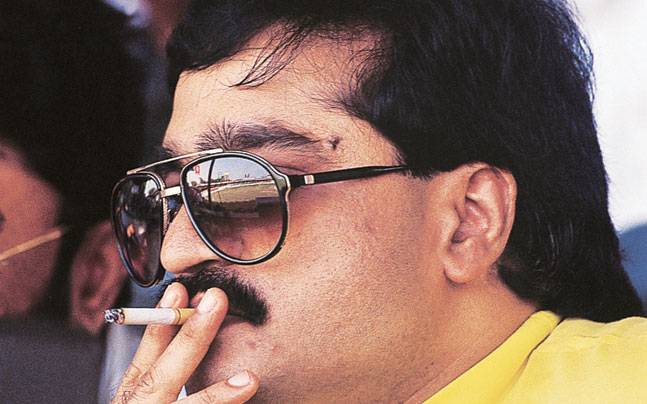 After reports that the originator of world's biggest narco-terror syndicate Dawood Ibrahim is suffering from life-threatening gangrene, his fearsome reputation seems to be fading away as one of his aides, Khalique Ahmed, stole Rs 40 crore from the underworld don himself. 
Intelligence intercepts reported that Khalid was supposed to take a delivery of Rs 45 crore from a "safedposh" (white-collared person) in New Delhi, of which Rs 40 crore, after keeping Rs 5 crore as the "transfer cost", says a Times of India report. 
However, the 40 crores apparently disappeared, along with Khalique, who is believed to be hiding in Manipur. 
The swindling was revealed through tapped conversations between Jabir Moti, Dawood's close aide in Pakistan, and Khalique Ahmed, who used to shuttle between India and Sharjah. 
In the tapped conversations, Moti is heard telling Khalique that Dawood's man, Razzak bhai, had raised the issue of misappropriation in the transaction. According to Razzak, Khalique msiued the name of Dawood to swindle the money, causing a dent in don's reputation. 
The intercepts also revealed that two of Dawood's associates had been sent from Delhi to Canada to investigate the "theft" in November 2015. 
While half of the Rs 40 crore was to be sent to a Panama bank account, the other half was to be invested in Dawood's businesses running abroad. 
In the tapped conversations, Khalique refuted the allegations of misappropriation and said that there had been some confusion. He explains that "broker accounts" had been activated to stash the cash wired from India. 
According to Khalique, Razzaq had made a mistake in depositing the money in these accounts due to which the money had been blocked. 
Soon thereafter, Khalique went underground along with the money. 
The intercepts also revealed that other than arms, extortion and narco-terrorism, Dawood is also involved in money laundering in India. 
His men pick up cash from Delhi, Mumbai and other cities and wire it to Panama, Canada, Dubai and Pakistan through hawala channels. 
Earlier, in April this year, it was reported that Dawood is suffering from life-threatening gangrene which is unlikely to be cured completely. 
The 60-year-old underworld don was undergoing treatment at Liaquat National Hospital and Combined Military Hospital in Karachi.
Doctors who have been treating the dreaded terrorist said that his disease has reached an advanced staged and its healing is now doubtful.
The gangrene, according to doctors, was caused due to high blood pressure and they may soon have to amputate his legs. They also say that large amount of body tissue in his legs are already dead.