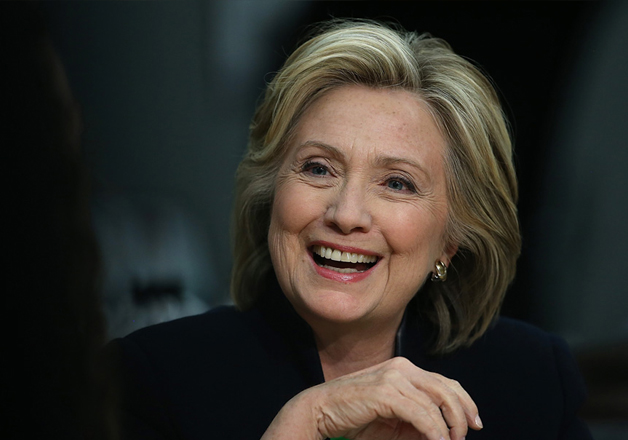 Democratic presidential candidate Hillary Clinton is leading her Republican rival Donald Trump nationally by 5 percentage points, a new poll has found.
According to the latest Washington Post/ABC poll, Clinton holds a 46 per cent to 41 per cent lead over Trump among likely voters -- with Libertarian nominee Gary Johnson at 9 per cent and the Green Party's Jill Stein at 2 per cent.
Though the race remains somewhat fluid, the poll found that voters were growing more decisive about their choices, with 79 per cent of Clinton supporters saying they would 'definitely' vote for her and 81 per cent of Trump supporters saying the same for him.
The Post and ABC conducted the poll from September 5-8, using cellular and landline phones to reach a random national sample of 1,002 adults, Politico reported.
Meanwhile, an NBC News/Wall Street Journal/Marist poll which also released on Sunday said Clinton and Trump are deadlocked in four battleground states -- Arizona, Georgia, Nevada and New Hampshire.
In Arizona, Trump leads 42 per cent to 41 per cent. Clinton, however, leads among registered voters with 41 per cent to 40 per cent, Politico reported citing the poll.
In Georgia, Trump leads by 3 points among likely voters, 46 per cent to 43 per cent. The margin of error is 3.9 percentage points. Among registered voters, Clinton and Trump were tied at 44 per cent, with a margin of error of 3.2 percentage points.
Clinton takes the lead in Nevada by 1 point -- 45 per cent to 44 per cent among likely voters. Clinton's lead widens among registered voters, 46 to 41.
In New Hampshire, Clinton is up 1 point on Trump among likely voters, with 42 per cent to 41 per cent. Among registered voters, Clinton and Trump are tied at 40 per cent, Politico quoted the poll as saying.
With IANS Inputs