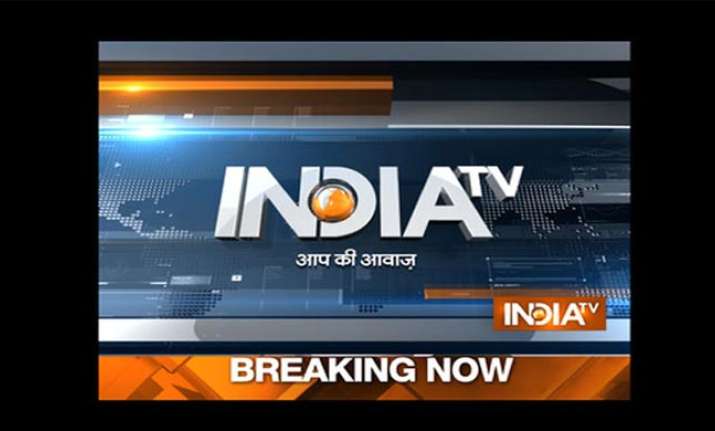 National News
BJP to improve presence in upcoming assembly elections: Arun Jaitley
Union minister and senior BJP leader Arun Jaitley today said that the party would "increase its presence" in the upcoming assembly elections. Read more
There should be no dispute over 'Bharat Mata Ki Jai': Amit Shah
The raging row over nationalism took centerstage at the BJP National Executive meet on Saturday with party chief saying denigration of the nation will not be acceptable under any circumstance and there should be no dispute over slogans like 'Bharat Mata ki jai'. Read more
Toppling govts by blatant misuse of money BJP's new model: Rahul Gandhi
Congress vice president Rahul Gandhi on Sunday mounted a sharp attack on the Prime Minister and the BJP in the wake of the Uttarakhand crisis, saying it has exposed the "true face of Modiji's BJP" and declared that the Congress would fight this "demagoguery with democracy". Read more
Delhi government to file charge sheet against 10 big defaulters next month
Not "satisfied" with the role of police in punishing VAT defaulters, the Delhi government's trade and taxes department has initiated investigations against the city's ten big traders for tax evasion and will file charge sheet against them in court next month. Read more
Freedom of expression and nationalism co-exist: BJP
Amid a controversy over the recent JNU row, BJP today said freedom of expression does not give a right to call for the country's destruction, with the issue finding a pride of place in the political resolution adopted at its National Executive meeting here.
International News
Paris attacker Salah Abdeslam 'backed out of blowing himself up'
The prime surviving suspect for the November 13 Paris attacks planned to blow himself up at a sports stadium with fellow Islamic State militants but backed out at the last moment, he told Belgian investigators on Saturday. Read more
Dozens of protesters blocked traffic near a Donald Trump event
Dozens of protestors blocked traffic near an event by US presidential hopeful Donald Trump in Arizona, while demonstrators marched in New York City to protest the front-runner, the media reported on Sunday. Read more
Seven killed as plane crashes into Brazil house
At least seven people were killed when a plane crashed into a house in Brazil's Sao Paulo city, the media reported on Sunday. Read more
Business News
Jewellers end 18-day strike over excise duty
Jewellers on Saturday called off an 18-day old strike demanding a roll-back of proposed excise duty on non-silver jewellery after the government assured them that there will be no harassment by excise officials. Read more
AI to buy more wide-body planes to expand global network
Air India is mulling expanding its Boeing wide-body aircraft feet to implement its plans of adding a host of new destinations in its overseas network in a couple of years.The airline is expected to draw up a firm plan in this regard early next fiscal, highly-placed airline sources said.
Nation has to move to lower interest rates: FM
Under flak over slashing interest rates on small saving schemes, Finance Minister Arun Jaitley today defended the move, saying the country has to move towards lower interest rates to make the economy more efficient rather than sluggish.
Entertainment News
New mom Rani Mukerji makes her first appearance post delivery
Actress Rani Mukerji is a happy camper these days and is enjoying the best period of her life. Read more
Kareena Kapoor breaks her silence on doing a Pakistani film
Bollywood actress Kareena Kapoor Khan denied she is doing a Pakistani film and termed all such speculations baseless. Read more
Karan Singh Grover reveals his plan about marrying Bipasha Basu
Bollywood actor Karan Singh Grover's love life has lately been the talk of the town.The actor recently got divorced from his second wife Jennifer Winget. Apart from his separation with Jennifer,what else is buzzing about him is relationship with Bipasha Basu. Read more
Sports News
World T20: Kohli dedicates fifty vs Pakistan to Sachin Tendulkar; Thank you, says Master Blaster
Man of the match Virat Kohli on Saturday said that it is the challenge of playing on tough pitches like the one at Eden Gardens brings the best out of him. Read more
Kohli's attitude to challenges sets him apart: Mahendra Singh Dhoni
In awe of Virat Kohli's batting genius in the World Twenty20 win over arch-rivals Pakistan, Indian captain Mahendra Singh Dhoni said the elegant right- hander's willingness to take challenges head on sets him apart from others. Read more
Take revenge for shifting of Indo-Pak match venue: Anurag Thakur
BCCI secretary Anurag Thakur today asked the public to vote for BJP candidates in municipal corporation elections here and take "revenge" on the state government for shifting the Indo-Pak T-20 World Cup match from Dharamsala to Kolkata. Read more