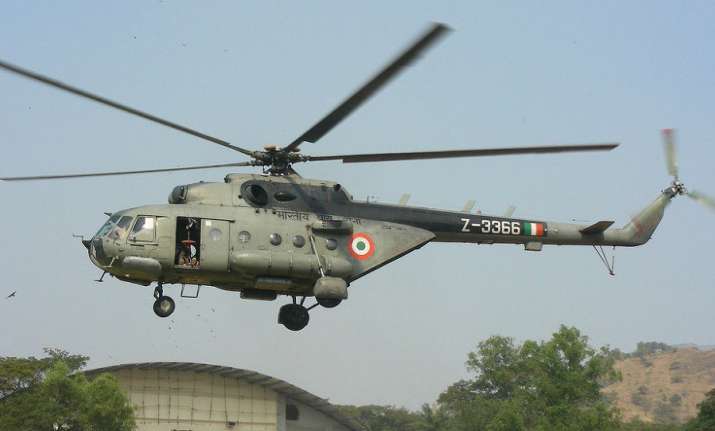 An Mi-17 helicopter of the Indian Air Force today crash-landed near Mana village in Chamoli district of Uttarakhand. 
Some persons onboard received minor injuries when the helicopter, carrying 15 people including crew members, crash-landed on Ghastoli helipad near Mana, police sources said. 
Prima-facie, a technical fault, led to the crash-landing, the sources said. 
The chopper has been damaged in the incident, they said.
The Mi17 V5 helicopter crashed immediately after it took off from Ghastoli helipad near Mana Pass. It was reportedly carrying two officers of the IAF and jawans of the 12 Grenadiers of the Indian Army. 
The accident happened during a military drill between the Mana Pass and Badrinath. 
"It was a force landing immediately after take-off. All crew and passengers are safe," the IAF official said.
"All crew members and passengers are safe. No civilian casualty or damage to property has been reported," an IAF spokesperson said. 
A court of inquiry has been ordered.