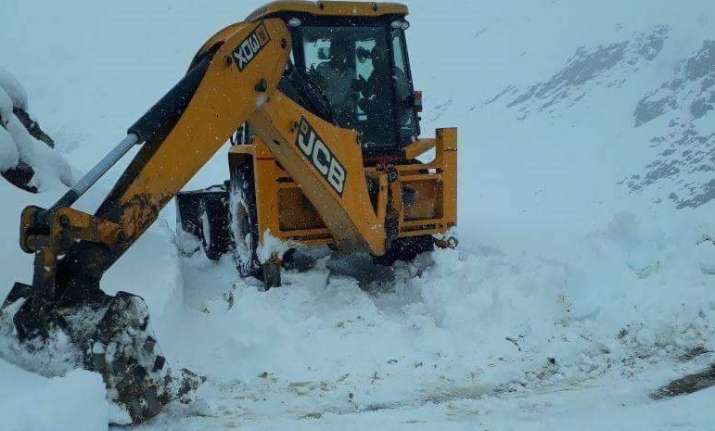 Forty-five people, including 35 students of Indian Institute of Technology-Roorkee, who had gone missing during a trekking expedition in Himachal Pradesh's Lahaul Spiti have been found and are safe.
"The group of trekkers which includes IIT Roorkee students are safe in Sissu area of Lahul-Spiti," Himachal Pradesh CM Jai Ram Thakur informed media on Tuesday. 
Earlier, Rajvir Singh, father of one of the students Ankit Bhati, said that they had gone for trekking to Hamta trekking pass in Kullu and were supposed to return to Manali, but now they have lost contact, news agency ANI reported late on Monday night.
Meanwhile, another group of travellers, which was reported missing has been found safe. 
On Monday night, ANI reported that a group of 8 people, comprising a woman from Brunei Sanjida Tuba, a man from The Netherlands Abby Lim and six Indian nationals Priyanka Vora, Payal Desai, Dipika, Divya Aggarwal, Abhinav Chandel and Ashok had gone missing from Lahaul-Spiti where they were going on a trip.
But on Tuesday morning, the authorities confirmed that the group was safe. "The group of 8 travellers is safe at Koksar camp in Lahaul-Spiti district," SDM Keylong Amar Singh Negi told ANI. 
Himachal Pradesh has been facing the fury of heavy rain and snowfall for the past two days. 
Himachal Pradesh: Snow clearing operations were started earlier today by the district administration on the Highway from Kaza to Gramphu in Lahaul-Spiti district. pic.twitter.com/xUi06wCTVl

— ANI (@ANI) September 24, 2018
Five people, including a minor girl, were killed and as many injured in separate incidents during heavy rains in Kullu, Kangra and Chamba districts of Himachal Pradesh on Monday, the officials said. A "high alert" has been sounded for Kullu district.
Several houses were also swept away in flash floods as the Beas is flowing at a dangerous level, HP Forest Minister Govind Singh Thakur said, cautioning people against going near rivers and nullahs.
An Indian Air Force team had rescued, with the help of a chopper, 21 people stranded due to flash floods at Dobi in Kullu district in the last 48 hours.
BJP MP from Hamirpur Anurag Thakur said, "So far, 126 roads have been affected by landslides triggered by rains and news of the loss of lives are too pouring in from many places."
People residing in the low-lying areas, especially in Kangra, Chamba, Kullu and Mandi districts, are being evacuated, officials said.
In Chamba, the Ravi river is still flowing at a dangerous level and people are being evacuated from low-lying areas by the administration since Sunday, Superintendent of Police Monica Bhutunguru said.
(With inputs from agencies)