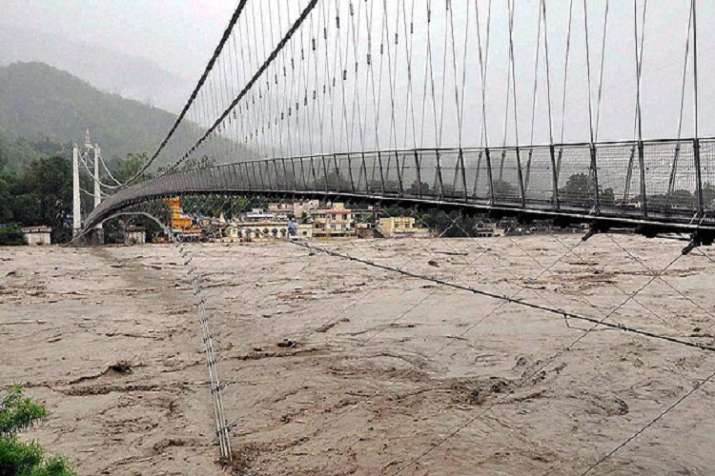 The Regional Met Office has issued a 'heavy to very heavy rain' alert in Uttarakhand on Wednesday. The alert has been issued for the next 48 hours. The skies opened up at many places in the state on Wednesday after a brief respite on Tuesday, throwing normal life out of gear, officials said.
Over four dozen link roads in the hill roads are being cut off due to rains.
The maximum number of roads that have been either washed away or are out of bounds for vehicular traffic are in Chamoli and Pithoragarh, said an official.
The busy Yamunotri highway which has been closed since July 21, remains in the same state due to landslides in Dabarkot area.
"More than 400 metres of the highway is prone to landslides and two surveys have been done under the all-weather road project but no solution has been found as yet," an official said.
Debris continue to flow on the Gangotri highway, disrupting the traffic.
Meanwhile, officials of the state government also said that 58 members of the Kailash Mansarovar pilgrimage, who were stranded in Pithoragarh for the last eight days because of extremely inclement weather have been air-lifted to safety on Tuesday as the weather cleared briefly.
Fifty-four members of the same pilgrimage, however, were still in Almora due to bad weather.