Follow us on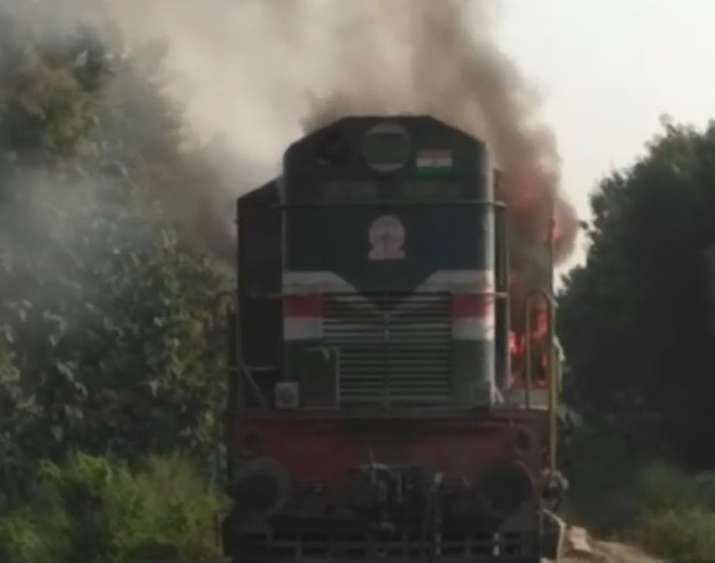 The engine of Bhatni–Varanasi passenger train caught fire on Tuesday in Deoria district of Uttar Pradesh, railway officials said. The incident was reported near Bheempur village in Salempur. No injuries were reported and the flames were doused with the help of villagers, they said.
According to North Eastern Railway (NER) Chief Public Relations Officer (CPRO) Sanjay Yadav, the incident occurred when the Bhatni-Varanasi passenger train 55123 reached near Bheempur village between the Pivkol and Salempur railway stations.
The train proceeded towards its destination with other engine at around 5.35 pm after the fire was doused, he said.
The reason of the fire is yet to be ascertained, said the official.
The train driver took quick action and after asking passengers to get down, he with the help of other people, uncoupled the engine from the rest of the train, the CPRO said.
"At 2.05 pm Bhatni–Varanasi passenger train engine caught fire between Pivkol and Salempur railway stations. After the fire was controlled with the help of fire extinguisher and villagers, the fire was doused totally by 5 pm and by 5.35 pm, the traffic restored on the track," Yadav said.
The train moved for its destination with the help of a relief engine, he said.