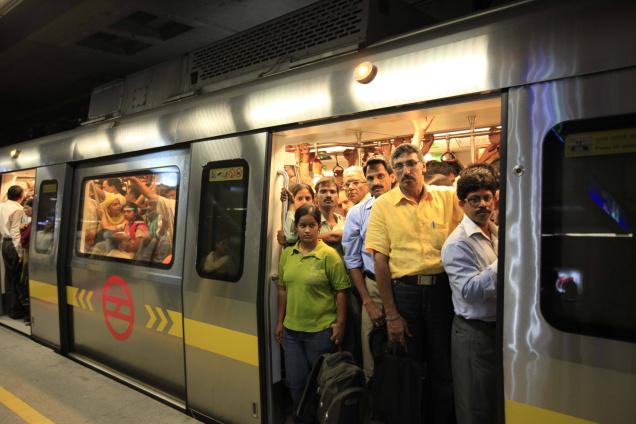 Delhi Chief Minister Arvind Kejriwal on Thursday described the proposed metro fare hike as "anti-people", and said that he has asked his Transport Minister to find a way to stop it. 
"Metro fare hike is anti-people. Have asked Transport Minister Kailash Gehlot to find a way in a week to stop this fare hike," Kejriwal tweeted. 
The Chief Minister's remarks came amid the reports of the Delhi Metro's fares set to increase for the second time this year from October. 
As per the proposal, fare for metro rides will increase from October. It is, however, reported that the hike won't be much, going up by a maximum of Rs 10.
According to DMRC, the fare will be increased by a maximum of Rs 10. The minimum fare will be Rs 10 and the maximum would be Rs 60. 
The last time Delhi Metro fares increased were in May. The minimum fare then was hiked from Rs 8 to Rs 10, whereas the maximum fare was hiked from Rs 30 to Rs 50.
The Delhi Metro fares were increased following the recommendations of the fourth Fare Fixation Committee.
On Tuesday, Kejriwal said that the proposal on Phase IV of Delhi Metro, involving extensions of the existing lines and one new, will be soon sent to the Union Ministry of Housing and Urban Affairs for approval.
The AAP government had agreed to the 50-50 per cent equity sharing model as stated by the Centre to fund the Metro projects earlier this year.
The issue was discussed when Kejriwal met Housing and Urban Affairs Minister Hardeep Singh Puri here earlier on Tuesday.
According to a statement of the Urban Development Ministry, during the meeting, Puri and Kejriwal discussed various issues including decongestion of traffic in Delhi, Delhi government's concurrence for the Delhi-Meerut Regional Rapid Transit System (RRTS), better maintenance of sewers, sanitation etc.