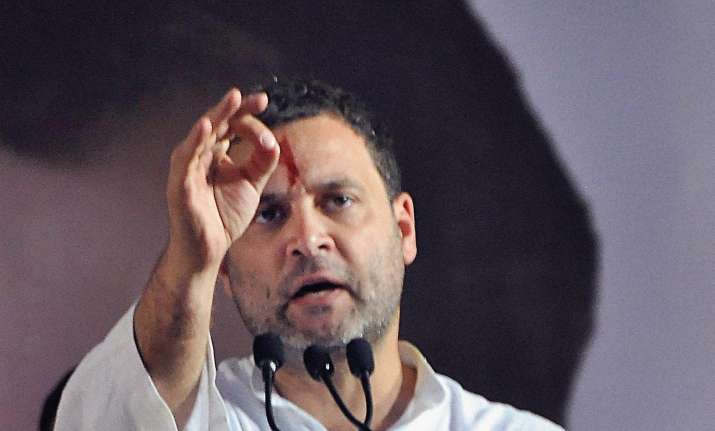 Congress President Rahul Gandhi today expressed confidence that his party would retain power in Karnataka in the coming assembly polls, as he promised a "pro people" and "forward looking" government.  
"In the coming elections, Congress party is going to win," Gandhi said at rally here on the first day of his four-day tour of northern districts in Karnataka. 
Highlighting the way in which Congress in the state has run the government in the last five years, he said, "we will do even better in the next five years after coming to power." 
The Congress President said his party would continue to raise the issues of farmers, small traders, labourers and work for all sections of society.
 
"Our government will work for the future. We will speak truth to you and do what we promise.We will never lie to you." Speaking at Kukanur near Yelburga, he also hit out at Prime Minister Narendra Modi for his claims regarding BJP providing corruption free government in the state. 
He asked Modi to look at past records of BJP's Chief Ministerial candidate B S Yeddyurappa and some other leaders before making such "tall claims".