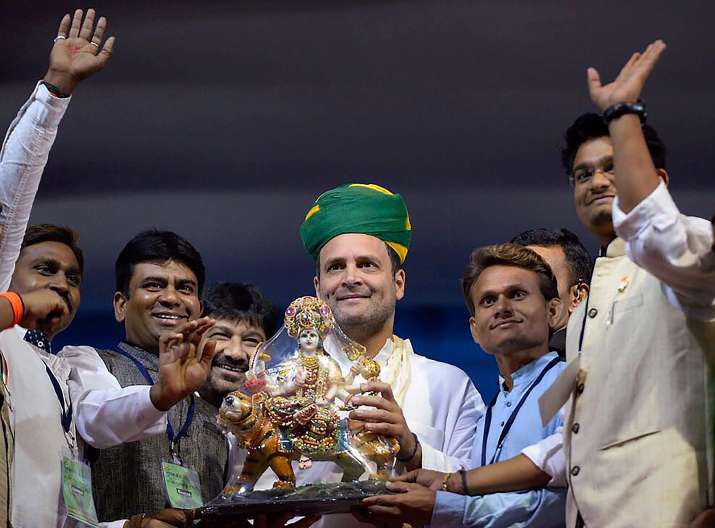 Rahul Gandhi's stature in Congress is inversely related to party's position in the country, UP cabinet minister Sidhdharth Nath Singh said on Monday. 
Taking potshots at Gandhi's unopposed election to Congress Party President post, the BJP leader said, "As Rahul Gandhi gains new heights, Congress keeps falling." 
The Meerut legislator also slammed Rahul Gandhi for questioning government's track record with rising unemployment. 
"It is not government's duty to give job. The government is supposed to create an environment which allows job generation," he said during a local function.
Rahul Gandhi was declared the party president-elect on Monday. The leader, who is currently campaigning in Gujarat for assembly elections, will take charge on December 16.