Follow us on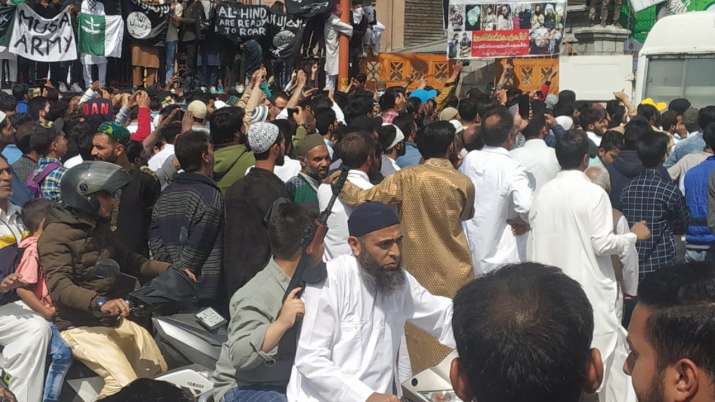 The celebrations of Eid ul Fitr began with massive clashes in Jammu and Kashmir's Srinagar wherein several youth came out on the streets and waved flags of ISIS.
Post Eid prayers, the protestors chanted slogans and clashed with forces on duty in the Jamia Masjid area of Nowhatta and Khanyaar. 
The forces in turn lobbed tear smoke shells to disperse them.
Similar protests were reported in parts of the valley, including the hot belt of South Kashmir and North Kashmir post Eid prayers.