Follow us on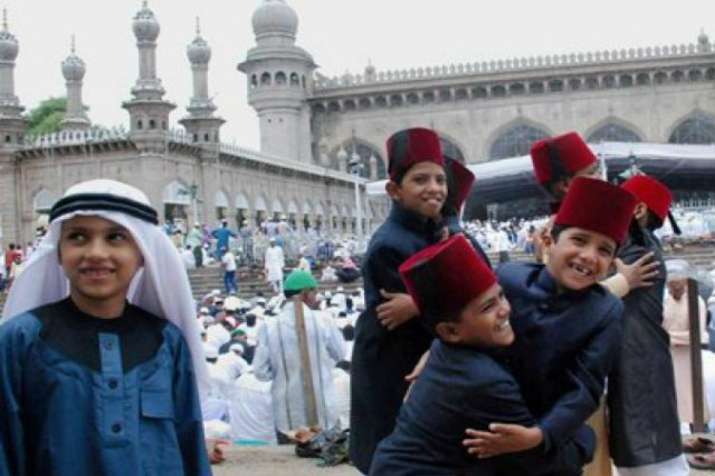 Eid-ul-Fitr 2019| A day after UAE and Saudi Arabia celebrated the festival on Tuesday, India is celebrating Eid ul Fitr today after sighting the moon late on Tuesday evening. Based on the Islamic calendar, Eid-ul-Fitr falls on the first day of Shawwal, which is the tenth month of the lunar.
After a month of fasting and prayer, Muslims celebrate this festival to mark the end of Ramadan or Ramzan. Around 1.5 billion Muslims across the world celebrate this auspicious festival and end their a month-long fasting.
Other than India, Indonesia, Japan, Malaysia, Thailand, Pakistan, and Australia too will be celebrating the festival today after the moon is sighted. Whereas, countries like Turkmenistan, Kazakhstan, Uzbekistan, Tajikistan, and Afghanistan had celebrated Eid ul Fitr yesterday. 
On this day, Muslims visit their family members and friends and wish "Eid Mubarak" to each other. With Eid-ul-Fitr special delicacies like Biryani, Haleem, Nalli Nihari, Seviyan, Mutton Kaleji and different kinds of kebabs, they observe this auspicious festival. It is also the day of remembrance and charity. They also listen to khutba or sermons and participate in charitable activities.
The festivities of Eid-ul-Fitr will begin only after the Shawwal moon is seen. 
According to timeanddate.com, a website which keeps track of key calendar events, the moon will be visible after sunset today at 7:15 pm in Delhi.
Reports suggest that Eid-ul-Fitr prayers at Jama Masjid Srinagar will be offered at 10:00 am today.
The holy month of Ramadan began on May 7 this year and lasted for a complete lunar month. The date of Eid-ul-Fitr is announced as soon as the Ramadan ends.
IndiaTVnews.com wishes our readers Eid Mubarak.
WATCH|