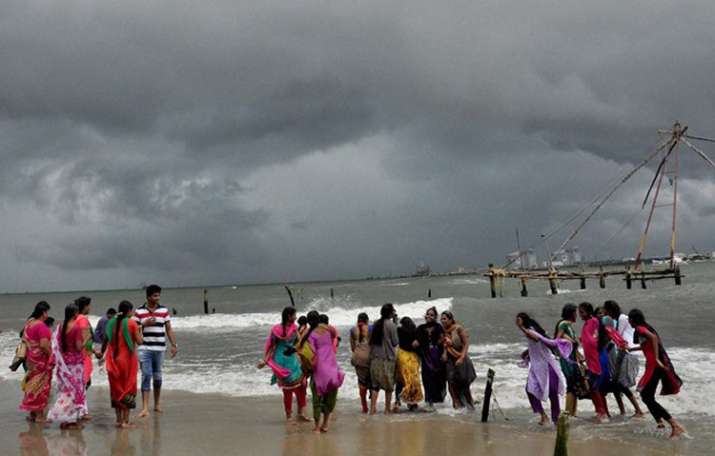 India will witness below normal rainfall this Monsoon, Skymet Weather, a private weather company, has predicted. 
According to Skymet Weather, Monsoon 2017 is likely to remain below normal at 95 per cent of the long period average (LPA) of 887 mm for the four-month period from June to September. 
India's receives almost 70 per cent of rainfall in this period which irrigates almost half of the countrs' farmland. Kharif crops during the season heavily depend on the the southwest Monsoon and any shortfall in the rain may cause trouble for farmers. 
A normal Monsoon is vital for the country's farming sector as a significant portion of the country's agricultural land is rainfed.
Probability of an El Nino formation in 2017 has already led to some worries about the monsoon season in the country. 
The probability of El Nino forming in 2017 at around 50 per cent, according to the Australian Bureau of Meteorology (ABM). The the likelihood of an El Nino forming in 2017 has risen. Six (out of eight) models surveyed by ABM suggest that El Nino thresholds may be reached by July 2017.
El Nino is a weather condition, which has a major impact on the Indian monsoon season. 
Here are the Monsoon probabilities, according to Skymet Weather:
• 0 pc chance of excess (seasonal rainfall that is more than 110 pc of LPA) 
• 10 pc chance of above normal (seasonal rainfall that is between 105 to 110 pc of LPA) 
• 50 pc chance of normal (seasonal rainfall that is between 96 to 104 pc of LPA) 
• 25 pc chance of below normal (seasonal rainfall that is between 90 to 95 pc of LPA) 
• 15 pc chance of drought (seasonal rainfall that is less than 90 pc of LPA)