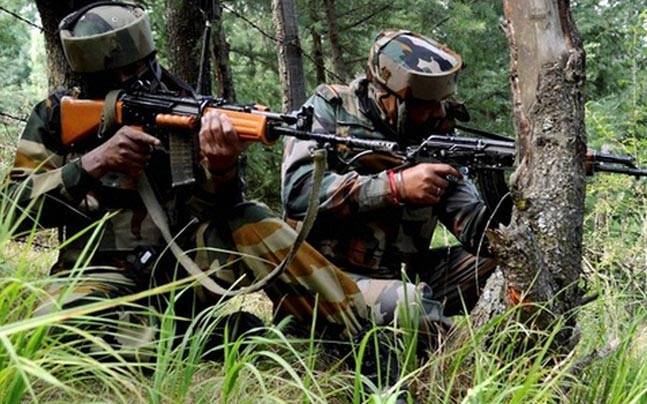 In a big achievement for security forces in Jammu and Kashmir, one Pakistani terrorist was today apprehended near the LoC in Kupwara district during an encounter in which four others were killed. 
"Four terrorists have been killed while one has been apprehended alive during an operation in Naugam sector," the official said. 
"We have got one of them alive and expect some vital information from him," he added.
He said all the militants were foreign nationals. Three AK-47 rifles, two revolvers and heavy ammunition have been recovered from the terrorists. 
The terrorist has been identified as Bahadur Ali aka Saifullah and is a resident of Lahore in Pakistan. The 22-year-old is a trained terrorist of Hafiz Seed-led Lashkar-e-Taiba. 
Terrorists entered the valley through Teetwal in PoK but was intercepted by the Army, sources told India TV. On search, security personnel found Indian currency valued at Rs 23000 from the arrested terrorist. 
The arrest of a terrorist is a "big success" for security forces as it brings in open the game plan of Pakistan, Union Minister of State for Home Affairs Kiren Rijiju said.
"Catching a terrorist alive is a big success as it brings in open the game plan of Pakistan. The arrest of terrorist in Kupwara is a big achievement of security forces," he told reporters here.