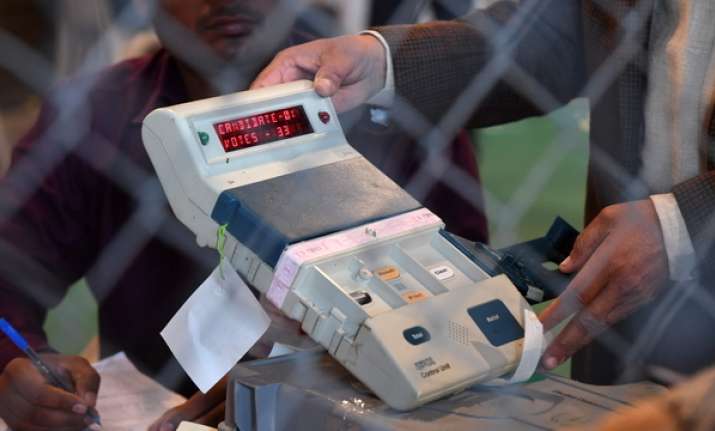 A delegation of twenty-two opposition parties on Tuesday submitted a memorandum before the Election Commission requesting that the verification of VVPAT slips of randomly identified polling stations should be done prior to the initiation of counting of votes and not after the completion of last round of counting.
In the memorandum, the opposition leaders have also demanded that if any discrepancy is found anywhere during the VVPAT verification, 100 per cent counting of paper slips of VVPATs of all polling stations of that assembly segment should be done.
Earlier in the day, 22 opposition parties assembled at the Constitution Club in Delhi before heading off to meet the Election Commission officials.
After opposition's meeting with the Poll bosy, Congress leader Abhishek Singhvi said, "We raised these same issues in last 1.5 months. We asked the Election Commission why have they not responded. Strangely, EC heard us for almost an hour and they assured us that they will meet again tomorrow morning to consider primarily these 2 issues."
Meanwhile, the Election Commission dismissed claims that electronic voting machines are being moved around in the days following the polls. It also rejected allegations of discrepancies at strongrooms where the EVMs have been kept prior to the election results on May 23.
The seven-phase Lok Sabha election 2019 ended on May 19, following which the exit polls were announced. Counting of votes will take place on May 23.