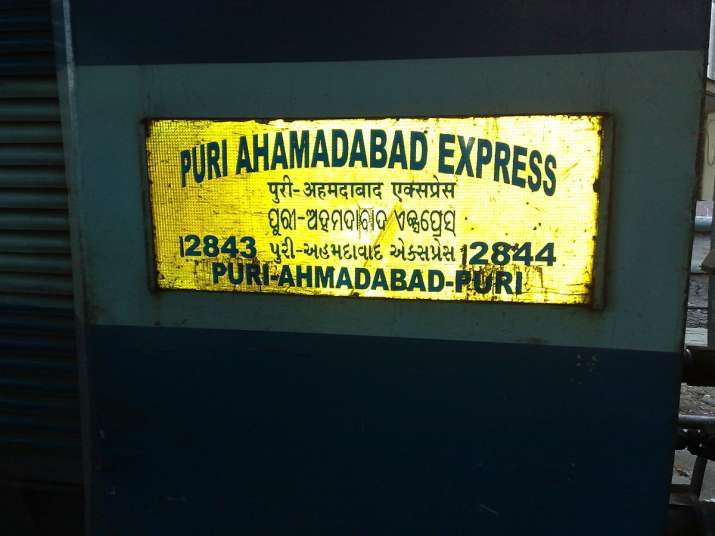 A possible disaster was averted after Ahmedabad-Puri Express train with 22 coaches rolled down without engine for 10 kilometres. The coaches travelled from Titlagarh station in Balangir district towards Kesinga in Kalahandi district after the engine was detached to be attached at the other end.
All passengers were safe and the coaches were stopped by alert staff by putting stones and bringing the train to a halt, a railway official said, adding the section from Titlagarh towards Kesinga has a downward slope.
Seven railway staff have been suspended after the incident, the official said today.
While five railway staff were placed under suspension this morning, two had been suspended soon after the coaches of Ahmedabad-Puri rolled down at Titlagarh in Balangir district after detachment of engine late last night, he said.
The suspended staff included two engine drivers, three carriage repairing staff and two operating department employees, an East Coast Railway (EC0R) Spokesman said.
#WATCH Coaches of Ahmedabad-Puri express rolling down towards Kesinga side near Titlagarh because skid-brakes were not applied #Odisha (07.04.18) pic.twitter.com/bS5LEiNuUR

— ANI (@ANI) April 8, 2018
The incident happened apparently due to non-application of skid-brake on the wheels of the coaches by the staff deployed there. According to rules, the staff should have put the skids.
"When engine is detached to be attached at the other end, coaches should be secured with skids at the wheels. In this case, it appears that skids were not placed properly. Facts will be known after detailed enquiry," he said.
DRM Sambalpur Jaideep Gupta has ordered a senior officer-level probe consisting of divisional heads of different departments.
Soon after the incident, an engine was sent from Titlagarh to ferry the coaches, he said.
ECoR General Manager Umesh Singh has sought immediate corrective action and stringent action in the incident.
Strictest action will be initiated against any negligent act endangering safety of trains. Safety is non-negotiable and cannot be compromised with. Any Railway employee found guilty will be taken up severely, Singh said.
In the wake of the incident, Chief Safety Officer of ECoR S S Mishra has advised a special safety drive at all stations in East Coast where engine reversal of mail and express trains takes place and also at terminals where trains terminate.
Some of these stations are Talcher, Bhadrakh, Angul, Paradip, Cuttack, Bhubaneswar, Puri and Sambalpur.
(With inputs from PTI)