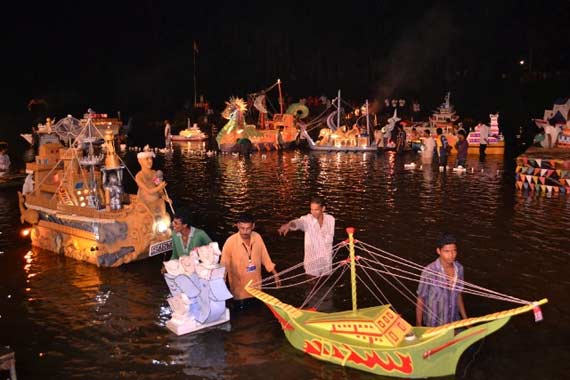 Boat Festival
This takes place every year in November in the town of Sanquelim, about 35 Km from Panjim. Locals make elaborate boat models from wood & thermocole and these are launched in the river amidst festivities.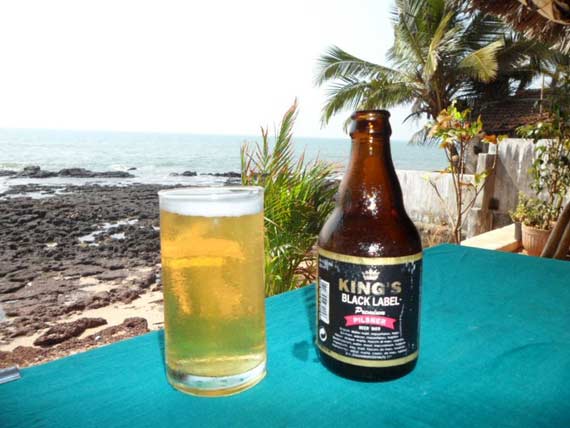 King's Beer
This is a local brew which is made in very limited volumes. This is one of the best beers I have tasted in India. It retails for about Rs.25 a pint or Rs. 40 for a 500 ml can. It is usually available in wine shops and beach shacks. It will usually not be served in the higher end restaurants. It has a cult following and there are several fans who cart crates to Bangalore and Pune because it is not available outside Goa.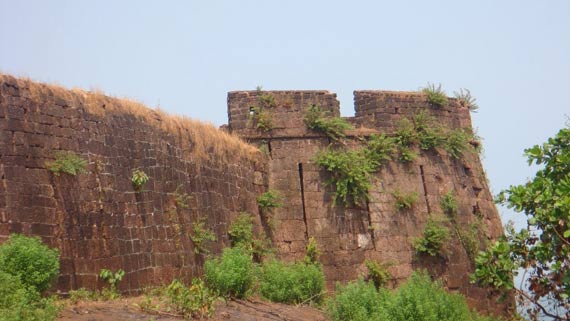 Cabo De Rama
This is a fort off the Mumbai Cochin highway in South Goa. Relatively less popular compared to the Aguada and Chapora forts, this offers some brilliant views of the sea. There are also some old canons previously used by the Portuguese.
Our Lady of the Mount
This is a beautiful chapel in Old Goa, very often overshadowed by the popularity of the famous Basilica of Bom Jesus. It is only about 1.5 Km from the Basilica and is on top of a hill which offers a splendid view of the Mandovi, and also the rail line leading to Karmali station. The Basilica remains closed, but the surroundings are beautiful. It is much more beautiful if you visit it on a moonlit night with the white walls gleaming in the moonlight.

Rasa Omelette
A Goan breakfast preparation, it is mainly an omelette doused liberally with chicken gravy. It is not served widely, but one place that serves this delicious dish is in Ribandar, just a little ahead from Gene's bar and restaurant. (By the way, Gene's serves excellent Fish Rava Fry)
For more click here