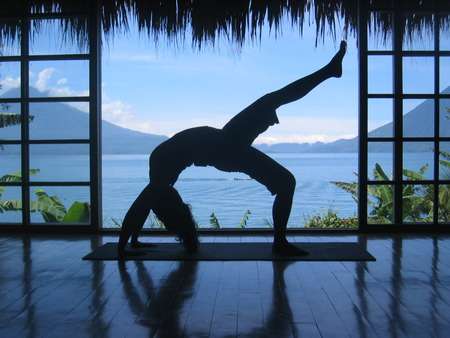 Whether you are new to yoga or have practised for a long time, there are still few stereotypical notions that you may associate with. Yog gurus who have been practising it for years probably catch themselves really falling for these notions. But, yoga truly depends on one's own practice. This means that you can make it anything you want it to be. Next time, if you find someone interrupting your practice about why awesome is yoga, ignore them. Here are few stereotypical notions that people needs to know this "International Yoga Day".
On the third edition of International Yoga Day, PM Narendra Modi is performing Yoga in Lucknow to educate people about the benefits of Yoga. So, on this ocassion, let's unveil some hidden facts about Yoga. 
But before that, you need to drop the common myths associated to Yoga. 
1.Yoga is not a workout: There are various type of Yoga. If you want a more powerful and vigorous experience try a power or ashtanga. This style of yoga increases the heart rate, build strength and burn calories.
2.Yoga is for flexible people: The is the most common stereotypical thing that one can hear about yoga. Flexibility of a human being can drastically change by regularly practising yoga. Beginners can practice poses by modifying it according to their body type. People suffering from chronic pain or who are recovering from injuries can practice the poses recommended by their yog gurus. Yoga is not about how flexible you are, it is about getting connected to your mind, body and spirit.
3.Yoga is for young people: Many people have notion that the young people in their 20s can only practice yoga. This is completely incorrect. Yoga is for everybody. Men, children, seniors and overweight, all can practise yoga.
4.Yogi means being vegan, hippie or tree hugger: Real yogis do take up the practise seriously by consuming 100% organic food without the involvement of toxic chemical products. But most of the common men who practise yoga do not take it so seriously. They eat meat, live in cities where they can hardly find a tree, purchase products that are not eco-friendly but they still love to perform yoga.
5.Yoga is too much of time commitment: Any practise of yoga is beneficial for our body. It is not necessary that there should be 45 minutes sessions of yoga will only benefit you. Even a 10-minute routine will help you strengthen your mind and body.
6.Yoga is of only one type: There are several types of yoga that can be performed by people according to their suitability. The most common one is Vinyasa which involves using your breath with movement. Another one is Hatha yoga. It is slower with more static postures. Power yoga is strengthening and cardiovascular. To perform a more powerful yoga, hot yoga is perfect.
7.Yoga is expensive: There are various yoga services that one can find. Most yoga studios provide introductory specials for new students. There are many affordable yoga services that are available on YouTube for free.
8.You can learn yoga from a book: There are many books you will find in a bookstore which says How to learn yoga  or How to be a yogi . This has done lot of damages and injuries. Yoga seems very simple but it should be done under a proper guidance. A book can only serve theoretical purpose and not a practical one.