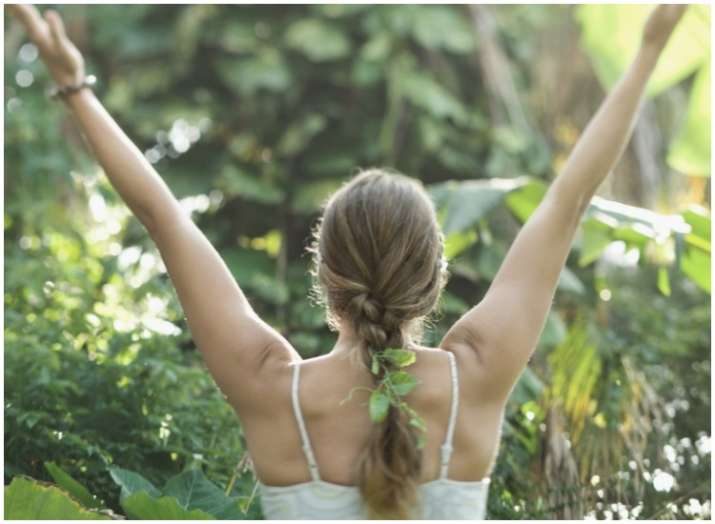 Let's get real, most of us feel drained out after working for a number of hours in a particular place. With today's rising clamour and the need to relax, it is essential to pay attention to small things that we can do to feel happy again. That is why, today, we bring you the top five yet simple things that you can do to make your life better and happy!
Sitting up straight is the trick
Sitting for hours in front of your screen can also be one of the reasons for feeling tired all the time, then why not do it correctly with an easy trick! While slouching and resting the spine can restrict blood flow to the brain, keep shifting your posture frequently. Doing this can immediately give you more energy and increase productivity work-wise.
Now, stand up and get to stretch
As we just explained,  the nerves tend to constrict after sitting for longer periods of time. Standing up and stretching is an instant solution to release those constricted nerve cells. So while you shift your postures, also stand up and get to stretching in every 60 minutes.
Take a walk in the sunshine
It is normal to feel drained and less energetic if you are sitting down for longer periods of time. A closed space with fluorescent lights will just reduce your energy levels. Sneak out and get some sunshine and fresh air, it surely does wonders to your energy levels.
Breathe all the oxygen you can
While you are out there, taking a short walk in the sunshine, we advise you to take all the oxygen you can! Breathe deeply as it will take the oxygen down to the last nerve ending.
Eat healthy to shoo away tiredness
Everyone knows that eating the right food is associated with almost everything. But you must be thinking how is it even connected to being fatigue? Well, let us tell you that there are food items like strawberries, blueberries, and even dark chocolates that helps in instantly lifting up your mood and making you feel all rejuvenated.
For all the latest Lifestyle updates, check out our Facebook page!