Follow us on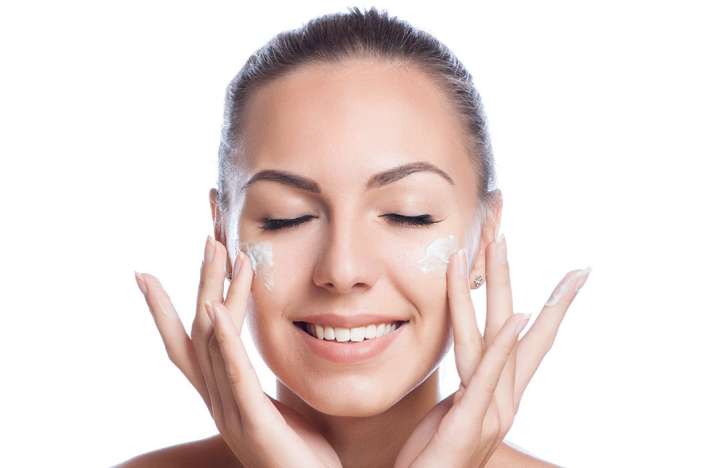 The skin repairs itself from the day's stress during the night, so it is necessary to give your skin equal attention before you go to bed so that it looks rejuvenated the next morning.
Here, we have shared five quick night-time beauty steps that you should must follow!
Double cleansing
Double cleansing is highly recommended. It consists of first cleaning with a cleanser such as cleansing oil or cleansing cream. This cleanses oil-based impurities such as make-up and pollutants. Also, follow it up with a cleansing foam to remove any left over impurities before sleeping. The motive here is deep cleansing while being gentle on the skin.
Tip: At night, applying a sheet mask on cleansed skin can be very relaxing and takes away the stress from your skin. They provide essential nutrients deep within the skin.
Exfoliate and tone
Exfoliate with scrub or with clay mask, depending on your skin type. Exfoliation really helps in rejuvenating skin. And once exfoliation is done, use a gentle hydrating toner according to skin type to refine pores and restore PH level. Always use a good toner as it is a very important step and prepares your skin for the next step of your regimen by minimising pores to the normal size.
Also Read -5 beauty habits to keep your skin healthy and glowing
Treatment and repair
At night your skin is naturally regenerating, repairing and restoring itself. Rejuvenation is at its peak as cell turnover increases at night. Use of repairing serum such as salicylic acid for trouble or Vitamin C for brightening and reducing pigmentation and peptides with AHA salt, for peeling and increasing firmness should be applied at night as it is best to avoid these ingredients in sun rays and they work best during night time.
Tip: A blend of essential and botanical oils can help skin restorative night treatment, and helps addressing customers of every age who are interested in natural repair and rejuvenation of the skin after the damaging effects of the day.
Intense cream
Use a hydrating and repairing night cream to nourish and seal all the essential nutrients from previous steps. A cream should be applied to strengthen moisture barrier. Use a good but gentle eye cream for the hydration around your eye. One should never ignore this step as your eyes skin is the thinnest skin on your body, which needs special attention. Lock all the nourishment from the above products by applying a good moisturizer according to your skin type and needs.
Also Read -5 basic haircare habits for healthy-looking, shiny hair
Sleeping mask
Sleeping masks are applied preferably 3-to-4 times in a week. It is applied at the last stage or the cream stage of the night routine. Sleeping masks are generally gel or cream based, and they should be massaged into the skin until absorbed and washed away with water next morning. It provides intense nourishment and dewy, hydrated skin in the morning.
(With IANS Inputs)
For latest beauty updates, check out our Facebook page!
Also Read -5 easy foot care tips for your next pretty feet Instagram post