Follow us on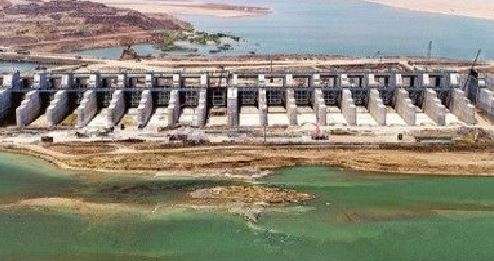 Prestigious Kaleshwaram multi-purpose lift irrigation project was inaugurated by Telangana CM K. Chandra Sekhar Rao and AP CM YS Jaganmohan Reddy. Kaleshwaram irrigation project is world's largest multi-stage multi-purpose lift irrigation scheme that is bound to benefit the state. 
The inauguration took place earlier today and along with Telangana Governor E S L Narasimhan, Maharashtra CM Devendra Fadnavis. Under Kaleshwaram Project, lifting of water from Godavari River would start from Medigadda lift point. Medigadda pump house is the world's biggest pump house located in Kannepalli village near Kaleshwaram.
Here is what you need to know about the Kaleshwaram multi-purpose lift irrigation project:
 Kaleshwaram multi-purpose lift irrigation project has been completed in record time
 The irrigation project will support crop cultivation on 45 lakh acres of land. 
 Kaleshwaram irrigation project will also provide drinking water to citizens.
The project will be significant in providing drinking water to 1 crore population of greater Hyderabad.
16 TMC water from Kaleshwaram project will be reserved for industrial usage.
169 TMC water will be used for agriculture.
Storage capacity of the reservoir of Kaleshwaram project is 141 TMC.
Length of water supply routes measures to an astounding 1832 kms
Tunnel measuring to 203 kms have been dug under Kaleshwaram irrigation project.
There will be 19 pump houses taking care of the water supply.
There are 16 water reservoirs in Kaleshwaram irrigation project.
In addition to providing water for drinking, agricultural and industrial use, Kaleshwaram irrigation project also has a potential for hydropower generation.
The project will provide water for Mission Bhagiratha, Telangana Government's project to bring potable water to every household in the state.
Also Read: End to Greater Hyderabad's water crisis in sight as KCR inaugurates Rs 80,000 crore Kaleshwaram project
Also Read: KCR to inaugurate Kaleshwaram Lift Irrigation Project today; It will serve as lifeline for Telangana agriculture